Dining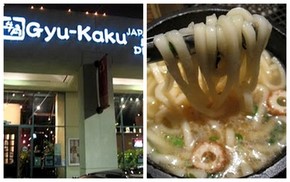 Piping hot deals
Cold weather is always a compelling reason for a bowl of hot soup. And nowhere might it be hotter than at Gyu-Kaku in Huntington Beach. While the popular Japanese-Korean BBQ chain is known for its yakiniku or chargrilled meats, a must-try is the goma negi udon ($8)—the savory noodle soup arrives bubbling from a substantial stone bowl so thick and heavy that the broth won't grow tepid before the last slurp. It will warm you from head-to-toe! The Happy Hour at Gyu-Kaku is also beloved by locals: from 5 p.m. to 6:30 p.m. and 8:30 p.m. to closing, enjoy $3 saketinis and 99 cent-mugs of Kirin draft beer; 50% off all appetizers and $5 BBQ meat plates. Come in on New Year's Day, all BBQ meats will be 50% off!
Gyu-Kaku is located at 7862 Warner Ave. in Huntington Beach
714.842.8333
Hours:
Lunch: Fri, Sat & Sun 12 p.m.–4 p.m.
Dinner: Mon–Thu 5 p.m.–11 p.m.; Fri & Sat 4 p.m.–midnight*
Sun 4 p.m.–10 p.m.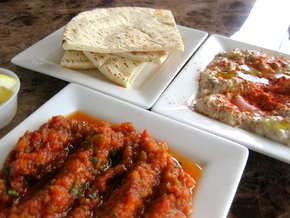 Turkish Delights
Hooray for another Turkish eatery in Orange County. If you're a fan of perfectly spiced kebabs, hummus, eggplant dips and doner—tender meat that's sliced off a rotating spit—you'll enjoy the fare at Spinner's Turkish Kebabs in Fountain Valley. Locals are raving about the Halal-certified restaurant and its flavorful offerings, from kofte (a ground meat patty seasoned with parsley and mint) and spicy chicken kebabs to the shawarma (shaved meat tucked in lavash or pita sandwich)—all reasonably priced, too.
Don't forget to nab some baklava to finish your meal on a sweet note and some house Turkish tea, which is complimentary.
(Image via Yelp)
Spinner's Turkish Kebab is located at 16076 Harbor Blvd. in Fountain Valley
714.775.7000
Hours: 11 a.m. to 9 p.m. daily