Dining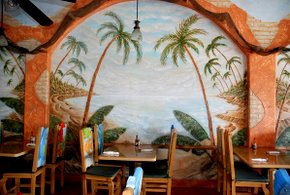 Hidden treasures of the sea
Local foodies—from Chowhound to OC Weekly's Edwin Goei—have quietly been hailing Mariscos Puerto Esperanza in Orange as one of the best Mexican seafood restaurants around. The family-owned eatery is hidden in a strip plaza and may be a bit hard to find (it's behind the Chevron gas station), but once you find it, you'll be rewarded with a bounty of deliciousness from the sea: Grilled rock lobsters in a smoky chipotle sauce, marinated whole striped bass that's slowly grilled to perfection, calamari tacos, and another must-try: the camarones azados, grilled shrimp slathered in a delectable citrus mustard sauce.
Mariscos Puerto Esperanza is located at 1724 N. Tustin St. in Orange.
714.998.3599
Hours:
11 a.m. to 9 p.m. Sunday to Thursday
11 a.m. to 9:30 p.m. Friday and Saturday
www.mariscospuertoesperanza.com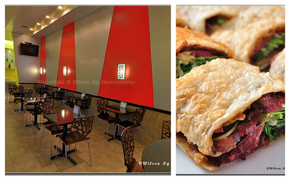 The dish on Asian Tapas
The name of the restaurant pretty much says it all: Asian Tapas. The new eatery in Irvine offers pan-Asian takes on the Spanish name for small plates. Choose from nearly 40 different small dishes, ranging from popcorn chicken and dumplings to salt and pepper pork ribs and scallion pancakes, all ranging from $2 to $9 each. The house special is Beijing's most famous dish, Peking Duck ($35), which takes 24 hours to prepare. The finished product is a beautifully roasted duck with crispy and flavorfully marinaded skin.
Look for weekday $2 to $3.50 Happy Hour specials from 5 p.m. to 6:30 p.m., and for a limited time, go online to nab a buy one tapa and get one free coupon.
Asian Tapas is located at 6380 Irvine Blvd. (in the Woodbury shopping center) in Irvine.
949.651.8999
Hours:
11:30 am to 3 p.m.; 5 p.m. to 9 p.m. Monday to Friday
11:30 a.m. to 9 p.m. Saturday and Sunday