Dining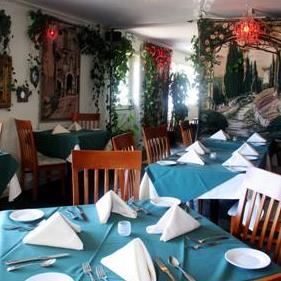 $10 Sunday Suppers at Nesai
Head to Nesai Restaurant in Newport Beach for the best Sunday specials around: $10 dinner plates! Choose from selections such as grilled shrimp tacos, pulled pork sliders, linguine bolognese and herb roasted chicken thighs. There's also coffee-braised beef brisket with mashed potatoes and sauteed vegetables for $12 and an 8 oz. pan-seared filet mignon with smoked bacon mashed potatoes for $30.
The cozy neighborhood eatery, which boasts California cuisine with Italian influences—has been a quiet favorite among the locals for nearly a decade. Not to be missed is the impressive boutique wine list (all handpicked by owner Michiko Soffer) and homemade tiramisu.
Nesai is located at 217 Riverside Ave. in Newport Beach
949.646-2333
http://www.nesairestaurant.com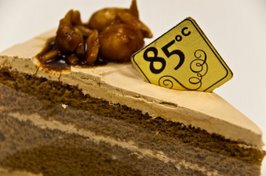 Cakes, breads and coffee, oh my!
If you haven't already joined the hordes of sweet-toothed fiends at 85C Bakery in Irvine, we can give you a few delicious reasons: The cakes at 85C (85 degrees - reportedly the ideal temperature at which coffee should be served) are a delightful alternative to the overly sweet ones found at regular supermarkets and bakeries. Our favorites so far are the Strawberry Cream and Strawberry Tiramisu—with light frosting whipped into airy perfection and studded with sweet berries. The pretty 8-inch cakes go for $28 a pop, but they're worth it. Then there's the scores of pastries, savory breads stuffed with hot dogs and cheese to sweet, fluffy buns filled with blueberry cream cheese or milk custard for under $2 each. Another out-of-the-ordinary pick? The sea salt coffee, one of 85C's signature beverage offerings. Don't be turned off by the lines snaking out of the bustling shop, especially on the weekends. Just grab a tray and wait to pile up the goods.
85C is located at 2700 Alton Pkwy, Ste 123 (Diamond Jamboree Center) in Irvine
949.553.8585
http://www.85cafe.us