Dining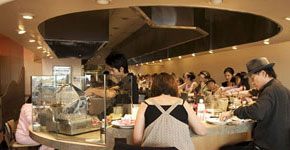 Hot Pot Wonders
Now that the weather's finally getting cooler, nothing's more comforting than a hot pot of meat and noodles, and a fun, do-it-yourself-meal at that. California Shabu-Shabu was the first Japanese hot-pot style restaurant to open in Orange County in Fountain Valley in 1997. Since then, similar shabu-shabu houses have popped up all over Southern California. Now, there's a second California Shabu-Shabu location in Costa Mesa.
The idea is simple: Sit at a slick U-shaped bar. A pot of water is brought out to you at your tabletop burner, along with plates of thinly sliced meat, seafood or tofu, noodles, vegetables and assorted dipping sauces. Dip your meats carefully into the boiling water to cook, usually two or three swishes is all it takes—and then dip into the citrusy Ponzu sauce or savory sesame sauce. For you spicy lovers, ask for the secret, potently hot chili oil to kick things up a notch. California Shabu-Shabu is at 801 Baker St., Costa Mesa. 714.540.1888.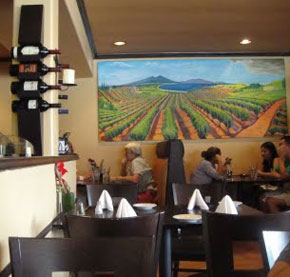 Italian hot: Cucina Alessa
Since it opened along PCH in Newport last year, the wait at Cucina Alessa has been known to reach past an hour at the popular Italian eatery. Thankfully, the owners decided to open a second outpost in Huntington Beach on Main Street (where the old Shorehouse Cafe used to be). Expect the same homemade pastas, reasonable prices and big helpings. Chef-owner Allessandro even takes the time to greet each table. The calamari here is perfectly crisp and light with a zesty arrabbiata sauce, while many have raved about the squash ravioli in a brown butter sage sauce. The pizza here is also worth noting—the crusts are thin and crisp all the way through.
Cucina Alessa is at 520 Main St. in Huntington Beach. 714. 969.2148.