Dining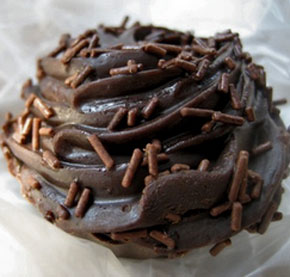 Oui! Oui! C'est Si Bon
Chances are you've already sampled the star of C'est Si Bon Bakery in Newport Beach: its crispy French baguettes can be found at many popular coastal OC restaurants. But if you haven't, now's as good a time as any. The bustling bakery has been doling out some of the best deli sandwiches and pastries, as many locals can attest.
Grab a bagged lunch by ordering any one of their hefty sandwiches stuffed with a variety of quality cold cuts and cheeses like Havarti and even Brie. A tip: Arrive by 9 a.m. to grab freshly baked baguettes right outta the oven, and don't forget to nab one of C'est Si Bon's divine croissants as well. And if you're a chocolate lover, do try the Chocolate Bomb, a dome-shaped dessert filled with decadent mousse.
C'est Si Bon is at 149 Riverside Ave. (near the post office), Newport Beach. 949.645.0447.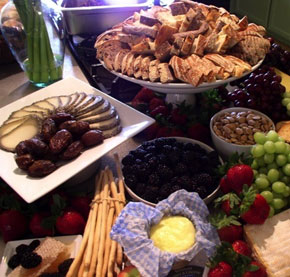 Cheesy Hour
Cheese lovers, rejoice: Picnics Deli in Costa Mesa is offering a tasting of a selection of cheeses and assorted small plates for $15 on Thursdays from 5 to 8 p.m. Past tastings have featured heirloom tomato gazpacho, meatballs and other tasty bites, including a glass of sparkling wine. The longtime gourmet foods shop has long been known for its array of posh deli fare and elegant catered goods, but it's the cheese that shines here. Look for a carefully hand-selected variety of 40 to 50 cheeses, from Brillat-Savarin with raisin and Halloumi to new picks like Epoisses Berthaut and Gravenstein Gold. Picnics is at 435 E. 17th St., Costa Mesa. 949.722.7200.