Travel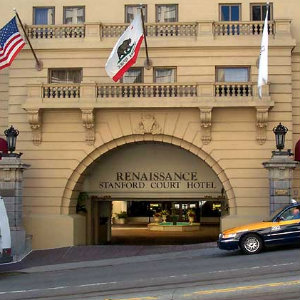 Perched atop Nob Hill, Stanford Court
We can't get enough of San Francisco: the fog and cool crisp air, the neighborhoods ideal for walking, the variety of food choices and the fact that it's a short flight from home. It's fun to move around the city and find new places to stay—there are no shortages of boutique and large chain hotels.
On our most recent trip, we landed on Nob Hill, which is easily the most renowned historical areas for its grand mansions and incredible views of the San Francisco Bay. There's good reason this was home to barons and tycoons back in the day, it's centrally located and the views can't be beat.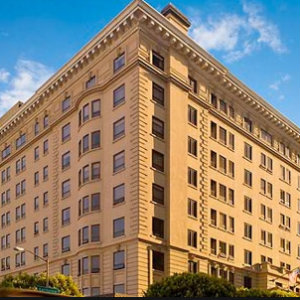 We choose the Stanford Court hotel, on the corner of California and Powell Streets, that was built on the site of the mansion of Leland Stanford. Of all of the hotels on Nob Hill, this one is grand, but modern and high-tech, and you feel like they go out of their way to make you feel comfortable.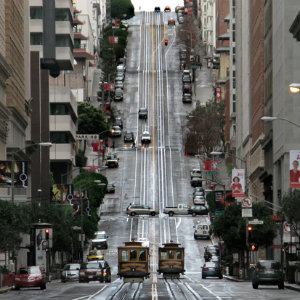 Stanford Court is literally steps from the city's best dining, shopping, entertainment and cultural activities, plus you can easily jump on a cable-car or walk to get to key places in the city such as the Financial District, Chinatown, Fisherman's Wharf, Union Square and Ferry Building.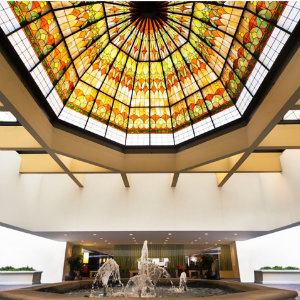 The lobby offers lounge seating and communal tables, and if you have work to do they offer complimentary Apple computers, iPads, and free high-speed Wi-Fi.You can check out the live-feed video footage from the hotel's rooftop camera that captures views of the bay and Nob Hill, as well as the Financial District and Telegraph Hill, and iconic Transamerica Pyramid and Coit Tower. The amber Tiffany-style stained-glass canopy is a design element that pays homage to Leland Stanford's mansion.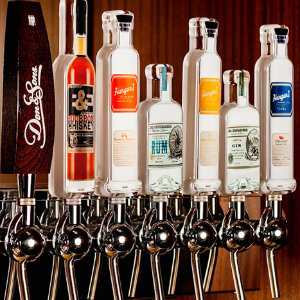 With its nearby selection of cafés and restaurants, we loved the Nob Hill Café on Taylor Street that serves Tuscan-style pizzas and pastas; as well as the fine-dining Keiko à Nob Hill that offers a Japanese-influenced French tasting menu; you can also relax at the Stanford Court with a breakfast at Aurea; gourmet bites from local purveyors during the day; or a seasonally-inspired dinner menu as well as as well as craft brews, local wine on tap, and a full Hangar One and St. George cocktail program, offered in the lobby lounge in the evening.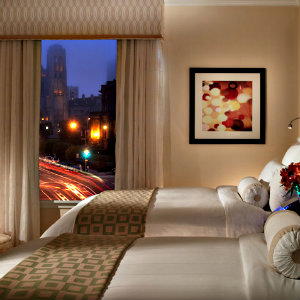 Our favorite part of the hotel are the contemporary and comfortable rooms that offer panoramic views of the bay, Golden Gate Bridge, and the city. Except for the fun of exploring the city, we never wanted to leave the room with the premium bedding, state-of-the-art technology including a 37" LCD TV, and luxe marbled bathrooms with showers, soaking tubs and bath towel warmers.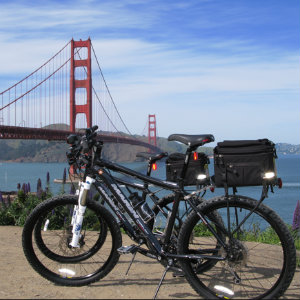 As far as getting around the city, Stanford Court offers ZipCar accessibility and Marin bikes for use, electric car charging stations. If you do bring your car, be sure to ask for Parking Package. You can enjoy complimentary parking for one car with this special package. You can also take advantage of other packages to save that include a bed and breakfast special, a California resident rate, and group promos.
Stanford Court also offers a beautifully equipped 24-hour fitness center.
905 California, San Francisco. 415.989.3500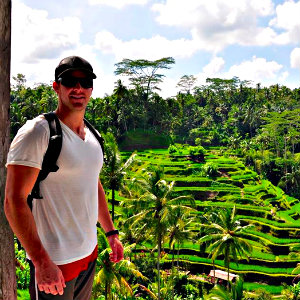 Ninja Camp, Bali: Health and Fitness Retreat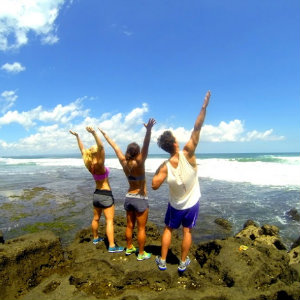 Orange County native, Michael Cantwell just picked up and left a corporate career and steady paycheck to live out a healthy dream of living in a tropical paradise and taking advantage of an opportunity to become a part owner of an incredible health and fitness retreat in Bali, called Ninja Camp after attending camps earlier this year.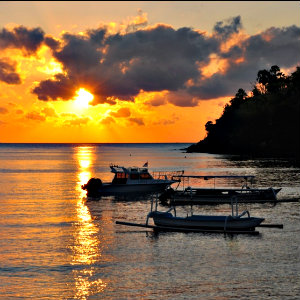 Ninja Camp is an all-inclusive retreat that combines tailored fitness regimes, exciting adventure experiences with yoga, therapeutic massages and high quality nutrition. Guests stay in amazing villas in exotic locations.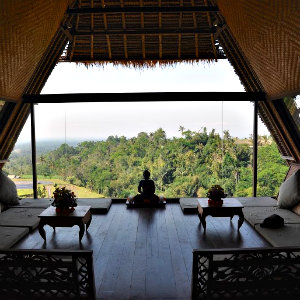 Ninja Camp is the perfect place for people who want to escape from stress, take on a fitness challenge, and enjoy mental and physical relaxation.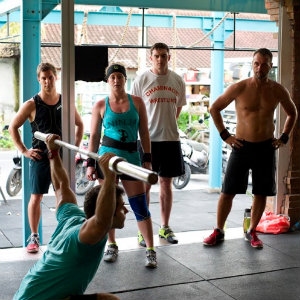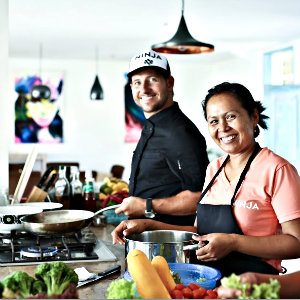 A private chef designs three daily meals that follow a balanced diet and excellent tastes. They focus on lean meats and fish with delicious fresh vegetables, and can accommodate most meal preferences. Healthy snacks are available throughout the day for those who require an extra boost of energy between meals and activities.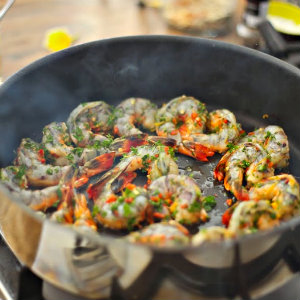 Chef Josh Davies will even guide you through a private cooking lesson with valuable tips on food preparation and healthy cooking habits.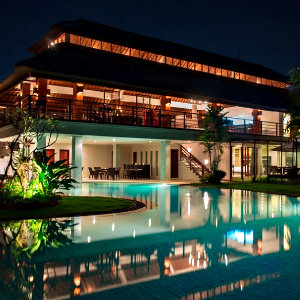 The Villa offers amazing rice paddy views, a private massage area, a full kitchen with personal chef, pool with bale and sun deck, air conditioned rooms, a full staff and WiFi.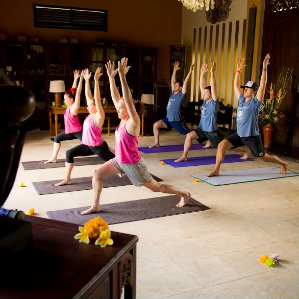 As a Ninja guest, you will experience: CrossFit, Mobility Training, Yoga and adventure activities that vary based on season and are catered to the attendee. They range from free-diving to canyoning to traversing tree-tops ropes course.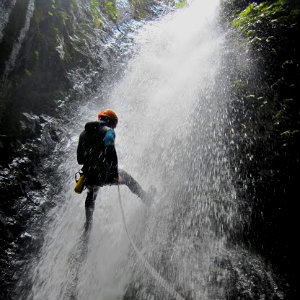 PACKAGES ARE INCLUSIVE OF:
Luxury Accommodation
Small / Exclusive Retreat Size
Airport Pick-up and Drop-off
Private Chef Prepared Paleo-Organic Food
Paleo-Cooking Class
Yoga Tailored to the Ninja Experience
Both Beach Body Weight and CrossFit Training Led by Incredible, Experienced Coaches
Surf Instruction (weather permitting)
Adventure Activities. (These range depending on weather: Canyoning / Freediving / Rappelling)
Country Club Membership at the Canggu Club
GROUP BOOKINGS:
Ideal for groups of 5 to 8 people. You can contact them for dates not currently on the calendar. Special Rates are available.
Another Ninja Camp is coming to Guatemala, Central America on January 24-30, 2015. The theme is VOLCANO ADVENTURES with amazing people, incredible cuisine, luxury accommodation, cultural happenings, Ninja Fitness, and just the right amount of uncomfortable to challenge and expand your Ninja boundaries.
Checkout NinjaCampBali.com for more details about upcoming trips.