Travel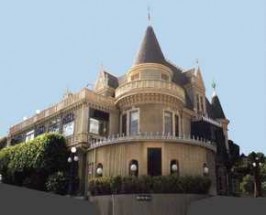 A Magical Stay
It used to be that one needed to be invited by a magician to get into the ultra exclusive Magic Castle in Hollywood. Indeed, the Victorian-style mansion has been the private clubhouse for the Academy of Magical Arts, an organization devoted to keeping the ancient art of magic alive. For nearly five decades, the Magic Castle has enthralled captive audiences with up-close magician performances in intimate parlors throughout the mansion. While it's true that the general public still needs an invitation from a magician to gain admittance, here's a quick way to skip that: Stay a night at the Magic Castle Hotel, natch. Rooms start at $170 a night and grants you entry into the castle for a night of magical entertainment. Bear in mind that dinner reservations will also need to be made at the Magic Castle and there is also a dress code.
To book a night at the Magic Castle Hotel: 800.741.4915
http://www.magiccastlehotel.com
http://www.magiccastle.com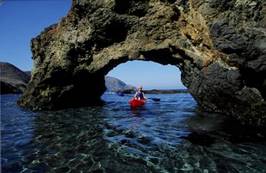 Exploring a classic California beach town: Ventura
Because not all of us can jet off for a week to somewhere exotic—there's the low-key day-cation or weekend getaway. Tucked between two rivers and situated between California 's Coastal Range and the Pacific Ocean, Ventura might be one of California 's best-kept secrets. The quintessential California surf town is an outdoor lover's dream: How about a daylong Kayak adventure? Exploring sea caves? Or maybe spotting some of the 27 varieties of whales and dolphins found in the surrounding waters? Afterward, wind down the day's activities with a stroll through Ventura's revitalized historic downtown district packed with boutiques, coffee houses, wine bars and award-winning restaurants. Nab a room at the Crowne Plaza Ventura—the only hotel in Ventura located right on the beach.
For room reservations at the Crowne Plaza Ventura, call: 805.648.2100. To book kayaking and water-related activities, contact Aqua Sports: 800.773.2309 or Island Sports: 805.642.1393