Travel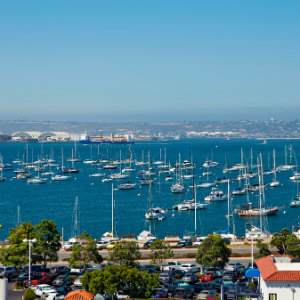 Getaway to Little Italy in San Diego
Little Italy, one of San Diego's most charming neighborhoods was once a true fishing village and the epicenter of the world's tuna fishing and canning industry up until the early 1980s when the last cannery closed.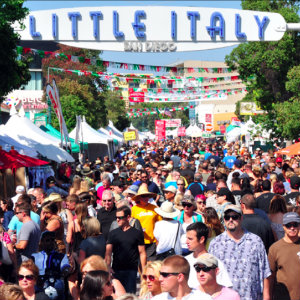 Now, it's home to some great Italian restaurants, markets, cafes, design stores, art galleries, home furnishings, salons, coffee shops and more. If you haven't visited lately, now is a great time go and on Sunday, Oct. 9 its annual FESTA, the largest Italian cultural festival on the West Coast will be celebrated from 10 a.m. to 6 p.m. Twelve blocks of Little Italy will be filled with more than 120,000 visitors and you can enjoy Italian food, al fresco dining, authentic Italian music on three difference stages, a Sicilian flag procession, street stickball and bocce ball tournaments, Gesso Italiano (Italian chalk) and more.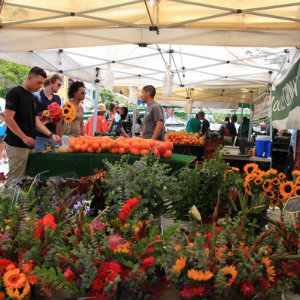 While you're in Little Italy, you don't want to miss the Mercato Farmers' Market every Saturday from 8 a.m. to 2 p.m. More than 200 tents are at West Cedar Street from Kettner Boulevard to Front Street offering farm fresh produce, pastured eggs and poultry, meat, fish, flowers, local artisan food and more. You can find food purveyors with sauces and relish, oysters, coffee beans, spices and more, and plants including orchids, fresh flowers, and bedding plants. Dine on crepes, paninis, green smoothies, lemonade and local chefs' specialties best enjoyed with our live music.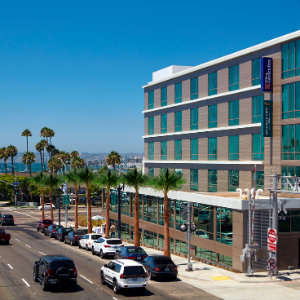 Anytime you visit Little Italy, you can stay at the brand new Hilton Garden Inn and Homewood Suites. It's a dual property that offers modern and chic rooms at the Hilton Garden Inn and extended stay suites at Homewood Suites. The location is perfect, it's on the Pacific Coast Highway and just around the corner from India Street---the hub of Little Italy and where the famed Italian restaurants are. It's also easy to get to the San Diego International Airport, and minutes from the lively Gaslamp Quarter and Convention Center.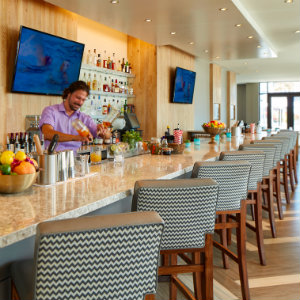 The hotels are attached and share a front desk, guest areas, two open air courtyards and living area with cozy fire tables - and a new restaurant concept, Pacific Standard Coastal Kitchen featuring Top Chef' alum Giselle Wellman and her all women team chef de cuisine Ami Cisneros from the JRDN and The Hopping Pig, and pastry chef Kaitlyn Dashnaw formerly at The Continental Miami. Pacific Standard Coastal Kitchen specializes in coastal-inspired cuisine and focuses on local artisanal purveyors such as Suzie's Farm, Bird Rock Coffee Roasters, and Prager Brothers Bakery. It's open for breakfast, weekend brunch, daily happy hour and dinner.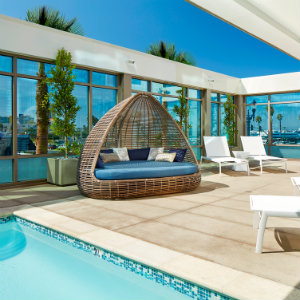 The hotel's architecture mirrors Little Italy's urban design with a modern, Art Deco-inspired look that features sleek lines, expansive windows, glass block, and metal accents. The Hotel's Bay Front suites offering spectacular bay views and the hotel's rooftop pool, spa, and state-of-the-art fitness center offer stunning views of skyline and panoramic views of the harbor.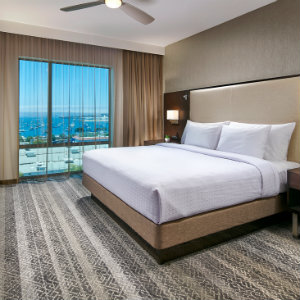 Hilton Garden Inn's rooms features a king or two queen beds as well as free high-speed Wi-Fi Internet access, a microwave, flat screen television, coffeemaker with complimentary coffee and tea service, and a mini-refrigerator. The Homewood Suites' spacious studios and one-bedroom suites offer a fully equipped kitchen with a microwave, stovetop, full-size refrigerator, and dishwasher. Homewood Suites guests have exclusive access to The Lodge for complimentary hot breakfast seven days a week, as well as a light evening meal and drinks served Monday through Thursday.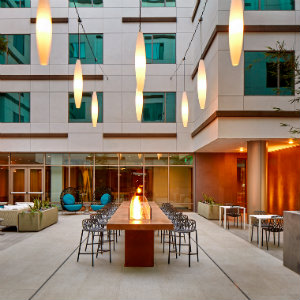 Additionally, Homewood Suites guest have all-day access to The Lodge, where they are free to work, gather, or just relax in the private space. The hotels' property-wide amenities include a 24-hour Pantry Market, valet parking, laundry service, and a business center.

The Hilton Garden Inn and Homewood Suites San Diego Downtown/Bayside is at 2137 Pacific Highway in San Diego. sandiegohiltonhotels.com or call 619.696.6300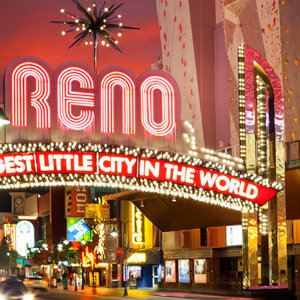 GetAway to Reno/Tahoe
Now that JetBlue launched its non-stop flights from Long Beach to Reno last month it's even easier and more convenient to get away to "The Biggest Little City in the World" and the beautiful Lake Tahoe, a perfect year-round vacation spot.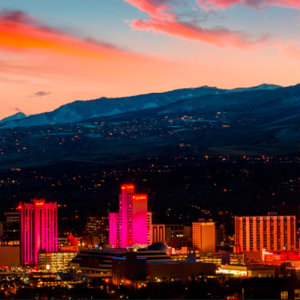 Reno, is less than an hour drive from Lake Tahoe, depending on where you are going. And, it's a perfect place to spend some time discovering one of the best start-up cities. It's seeing an economic upturn thanks to Tesla Motors' gigafactory and Apple's data center--a big win for Reno's economic development history.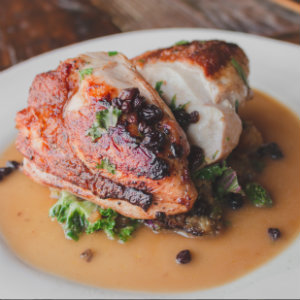 For a visitor, you can discover some great restaurants such as the Liberty Food & Wine Exchange, an artisan wine bar and eatery that's also a great place to stop by to pick up produce, cheese, charcuterie and salumi for snacking, single-serving and shareable plate sizes, and delicious desserts; the Wild River Grille offering American entrees and great cocktails; and Campo Reno offering farm to table offerings, freshly made pastas and Napoletana-style pizzas.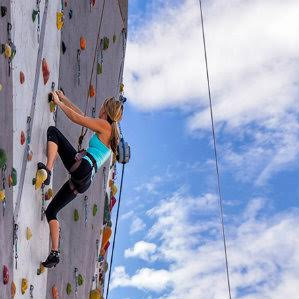 On a recent trip, we stayed at The Whitney Peak Hotel in downtown. It's Reno's only luxury boutique, non-gaming, non-smoking hotel. It also boasts the world's tallest artificial rock climbing wall—at 164 ft. For a fitness enthusiast, this is a great place to stay. It also features indoor bouldering studio at 7,000 square feet—with climbing areas for all levels—even a kids' area.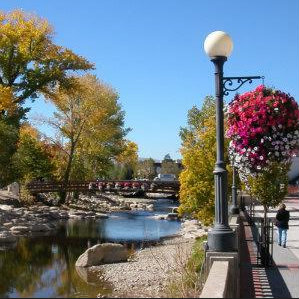 The hotel is also within walking distance from the Truckee River Arts District for shopping, galleries, coffee, eateries, a brewery and a theater; the National Auto Museum; and the Whitewater Park for adventurous activities.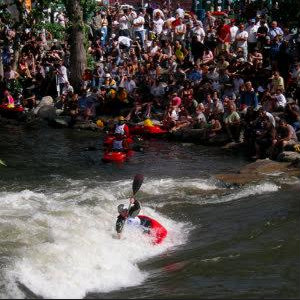 I
It would be a place to stay during the Reno River Festival in early May. Top whitewater athletes from around the world compete in freestyle races, stand-up paddleboard races, kayak races and boatercross. It also features a craft beer village, a scenic bike ride, entertainment and more.
For more information on events, concerts, shopping, things to do and more in Reno, visit here.