Travel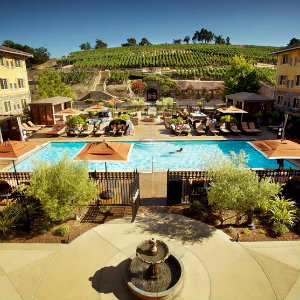 Culinary-themed Spring Break ideas for every palate
By Calee Brean
Across the country, resorts are hosting top chefs for culinary weekends featuring exceptional cuisine, quality time with these power players of the food world and plenty of scenery to enjoy while sipping fine wines and craft spirits. Below are the top places to break bread and Spring break in Napa, Santa Barbara and Montana for every palate whether you're a wino, a barbecue lover, top chef fanatic and more.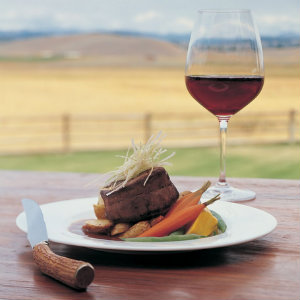 For Winos: Eat, Drink and Meet Merry - March 16–18
The Resort at Paws Up | Greenough, Montana
Paws Up welcomes Vintners Hall of Fame inductee Merry Edwards, one of California's first woman winemakers, as part of an inaugural wine weekend event. Guests will clink glasses with Edwards and her talented vintner partner, Ken Coopersmith. Highlights include a wine seminar, outdoor adventuring alongside the winemakers themselves and mouthwatering dinners with expert vino pairings from the Merry Edwards Winery, known for its exquisite Russian River Valley Pinot Noirs. The weekend, a festival of wine, also calls for celebration as it falls on the 20th anniversary of the Merry Edwards Winery, founded in 1997. This first-ever Eat, Drink and Meet Merry Wine Weekend will also feature live entertainment, tastings and plenty of practical lessons (read: plenty of wine sipping!). Burn off the extra indulgences with adrenaline-pumping adventures such as snow tubing, horseback riding or sporting clays shooting.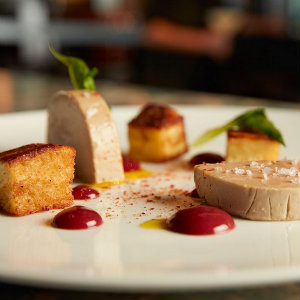 For Julia Child Admirers: Santa Barbara Food & Wine Weekend - April 7-9
Bacara Resort & Spa | Santa Barbara, California
Together with The Julia Child Foundation for Gastronomy and the Culinary Arts, Bacara Resort & Spa is pleased to announce the 4th Annual Santa Barbara Food & Wine Weekend on April 7-9, 2017. Set within the luxurious surroundings of Bacara, the three-day event will once again showcase the distinct tastes, sights and sounds of Santa Barbara County. Headlining this year's festivities is celebrated Los Angeles chef and multiple James Beard Award-winner, Nancy Silverton. Weekend goers will enjoy an extensive wine tasting reception presented by the Santa Barbara County Vintners' Association paired with a specially curated menu by Chef Silverton at Bacara's new oceanfront restaurant, Angel Oak.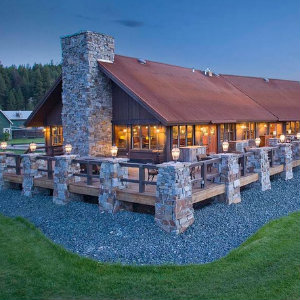 For Top Chef Fans: WildFlavor - April 20—23
The Resort at Paws Up | Greenough, Montana
Saddle up for the ultimate culinary ride with flora, fauna and flavor at WildFlavor, April 20—23. The first of its kind at the resort, WildFlavor will feature cream-of-the-crop culinary talent with four Top Chef stars including Kristen Kish (winner, Season 10), Sam Talbot (finalist, Season 2) Casey Thompson (finalist, Season 3) and Brooke Williamson (runner-up, Season 10). Guests will have a prime spot to watch these chefs "fork it out" during a live cook-off challenge. A trio of expertly crafted meals will be served during the tasty four-day event. WildFlavor is the perfect blend of food, fun and live entertainment, plus enough outdoor activities to fill up any spaces in between. Special guest singer-songwriter Austin Jenckes (The Voice, Season 5) will be on hand for a soulful Saturday night performance of his folk-rock guitar-based melodies.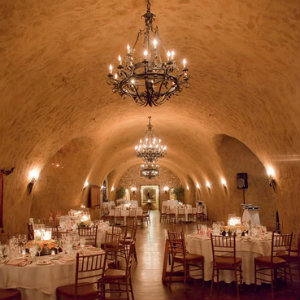 For Deserving, Bubbly-loving Moms: Mother's Day Weekend with Veuve Clicquot - May 12-14
The Meritage Resort and Spa | Napa Valley
This special weekend - the champagne of Mother's Day celebrations - will include a dinner in The Meritage Resort's Estate Cave on Friday evening, a special poolside Happy Hour with bubbles and oysters, and a very special Veuve Clicquot Mother's Day Brunch. Start the festivities with a reception featuring Veuve Clicquot's Rich Champagne on the resort's Vineyard Terrace as you enjoy the sparkling's playful characteristics and mingle with other dinner guests and Francois Hurtel. After, dinner in the Estate Cave is a five-course dinner featuring favorites from Veuve Clicquot including their Yellow Label Brut Champagne, Rosé Champagne, Champagne Vintages, La Grande Dame and Demi-Sec Champagne. The weekend will also feature Bubbles and Oysters Poolside Happy Hour with Veuve Clicquot and to finish things off, enjoy live music while chefs prepare a spectacular menu with all of mom's favorites for a Mother's Day Brunch.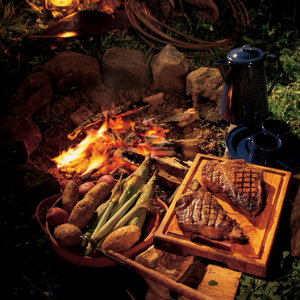 For the Barbecue Buffs: Montana Master Grillers - May 26-29
The Resort at Paws Up | Greenough, Montana
Memorial Day Weekend was made for grilling. Kick off the summer with Paws Up with a few days of smoky flavor and stunning wilderness adventures at Montana Master Grillers (MMG): Hall of Flame, May 26-29. Paws Up is has enlisted four guest chefs who truly belong in the BBQ Hall of Flame—whenever some genius finally decides to build such a monument. The grilling experts include Chef Beau MacMillan from famed Arizona travel destination Sanctuary on Camelback, Charlie McKenna of Chicago's much-loved BBQ spot Lillie's Q and his newest restaurant, Dixie, and Jonathon Sawyer from the Cleveland-based Greenhouse Tavern. Rounding out the top-tier bill of grillers is MMG veteran Wayne Mueller from the Texas barbecue "cathedral," Louie Mueller Barbecue, and Paws Up's own pitmaster extraordinaire Executive Chef Ben Jones. Guests will attend workshops and feast on all the grilled goods, enjoy fine wine from Cakebread Cellars, spirits from Glacier Distilling Company and craft beer from Philipsburg Brewing Company. It's a perfect combination—the offerings of five grilling masters summoning all their fiery talents under Montana's Big Sky.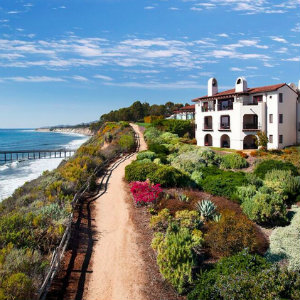 Three Trips to Take by Train from OC this Fall
By Calee Brean
When the stress of the holidays calls for a quick escape, an oft-overlooked mode of transportation is the best way to explore some great destinations just outside of town. Without the worry of traffic, parking or mile-long security lines, the train can be relaxing, scenic, efficient and affordable – even with a business class upgrade, which comes with reserved seating, complimentary snacks, and beverages. While you can take the train all the way to Virginia, in just four hours from one of six Amtrak stations in Orange County, a few places are worth a day trip, but also ideal for a night or two if you have more time or happen to miss the last train.
Santa Barbara Arrive: Downtown Santa Barbara (SBA)
From Irvine (IRV): Approximately 4 hours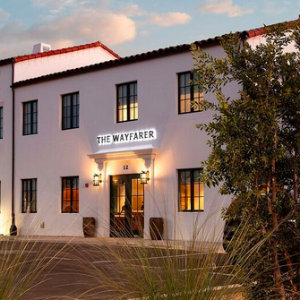 Located in the heart of the Funk Zone, an industrial area turned oenophile's urban playground, the Santa Barbara train station is directly across the main drag of State Street from The Wayfarer, a modern hipster hostel with private bathrooms and a communal kitchen, since you'll likely decide to stay overnight after catching a glimpse of the scenic Channel Islands interrupting the horizon and vast Santa Ynez mountain range on your way into town.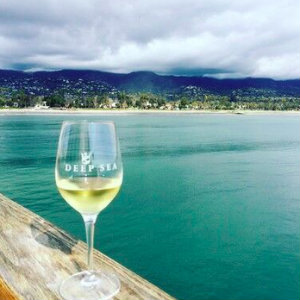 Tuck into one of the several tasting rooms on the urban wine trail such as Kunin or Municipal Winemakers, and save the sunset for Deep Sea, an over-the-water spot hidden behind a souvenir shop on Stearns Wharf. For dinner, venture up State Street to Sama Sama Kitchen for farm fresh Indonesian cuisine if only for the Balinese Lemongrass Chicken Tacos on repeat.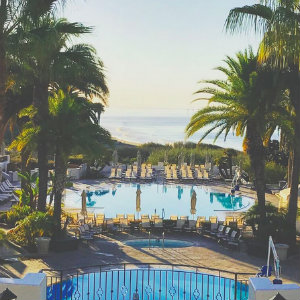 If a more secluded, luxurious experience is what you're after, continue to the Goleta (GTA) station and spend an evening at the American Riviera's iconic Bacara Resort & Spa. Enjoy a walk on the beach, a treatment at the mega spa, or since you're in such close proximity to the Santa Ynez wine country (Uber WINE has you covered), spend an afternoon tasting the local wines at Gainey, Roblar and Lincourt amongst the vineyards. Make a final stop for a Calabrian Chili spiced Ode to Dan Russo flatbread at Lucky Penny accompanied by a homegrown glass of Pinot at Santa Barbara Wine Collective before making it back to the platform.
North County San Diego
Arrive: Solana Beach (SOL)
From San Juan Capistrano (SJC): Approximately 1 hour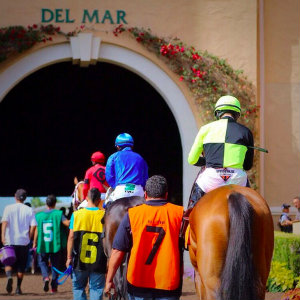 A quick jaunt south to San Diego's North County drops you into artsy Solana Beach where you can catch the complimentary double decker shuttle bus heading right to the Del Mar Racetrack. Spend an afternoon at the coastal track betting on the ponies during the Bing Crosby meet running through December 4. Much calmer and cooler than the scene-y summer season, fall also features special events like the Craft Beer & Cider Fest, free concerts and celeb chef-curated Sunday brunch in the exclusive Turf Club.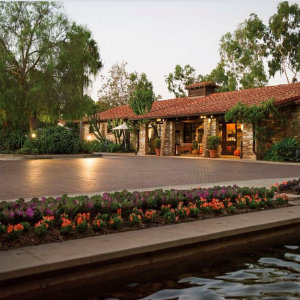 Celebrate your winnings or walk off your losses on your way to "The Brig" to enjoy post-track sunset cocktails and fish tacos overlooking Del Mar's famous Dog Beach and offering a bird's eye view of the track. Make your way up the coast to La Jolla for an evening at the lush, ranch-style Estancia La Jolla, where you sit fireside sipping inventive barrel-aged whiskey cocktails and feast on authentic Mexican cuisine at Mustangs & Burros before turning in. Spend the morning exploring the architectural masterpiece, Salk Institute and edge-of-the-world views over Torrey Pines Glider Port before Ubering back to Solana Beach for Clairecakes at the charming, LEED-certified local's favorite, Claire's. If you have time to spare before you depart, meander over to the Cedros Design District for shoe shopping at Cedros Soles, gifts and decor at SoLo or oldies but goodies at Antique Warehouse.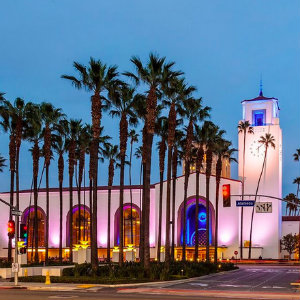 Downtown Los Angeles
Arrive: Union Station
From Santa Ana (SNA): Approximately 1 hour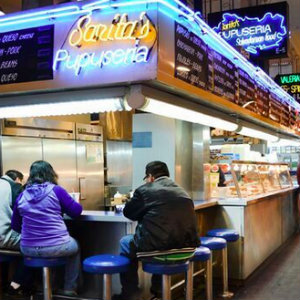 Once an area of Los Angeles that didn't necessarily warrant a leisure visit, Downtown Los Angeles has been revitalized, with creative retail, dining and mixed use spaces seemingly popping up daily, that will likely have you planning your next visit before you've left the station. While some still argue that DTLA is not as walkable as some cities, the generous mix of new with the old original downtown institutions sparks a number of reasons to explore the urban sprawl whether by newly-implemented Metro Bike Share program or foot. For a comprehensive resource for some of the best ride sharing programs in the world, visit here.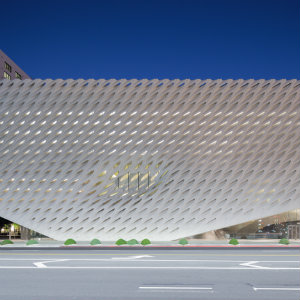 Make The Broad Museum, a 120,000-square-foot contemporary art mecca, your first stop, where free general admission allows you to peruse the work of Basquiat, Koons, Lichtenstein, Warhol and through October 2017, Yayoi Kusama's Infinity Mirrored Room. Continue your culture feast at the century-old Grand Central Market, an original downtown smorgasbord and landmark featuring 30,000 square feet of food vendors and marketplaces like the egg savants of eggslut, Salvadorian comfort foods of Sarita's Pupuseria, and Wexler's Deli, a modern take on a traditional Jewish deli.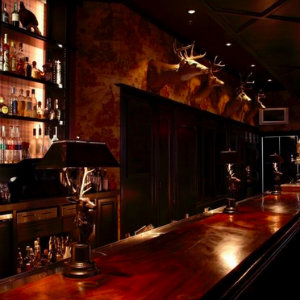 On South Broadway, stop into H. Merrick of California, an airy retail space flanked with sleek surfboards and oversized, photographs of the Pacific amongst housewares, art, and apparel by the talented designer, Heidi Merrick. Whether just stopping in or staying overnight, make sure the Ace Hotel is on your itinerary, especially for a visit to or peek at The Theater, originally founded by Mary Pickford and Charlie Chaplin in 1927, recently and marvelously restored to its original glory. Whiskey lovers can keep the old-timey vibe going strong at Seven Grand with a serious Old Fashioned before making way back to the track.