Travel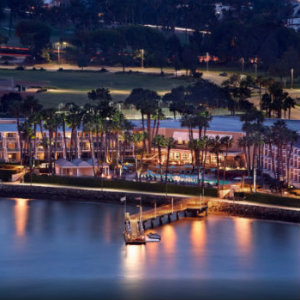 Luxe and Laid Back at Coronado
San Diego consistently tops the lists of best vacation spots in the U.S. and for good reason. With near perfect year-round weather, pristine beaches, major attractions such as Balboa Park, PETCO Park and the San Diego Zoo, historic and cultural sites, not to mention great dining and shopping---it's a traveler's dream.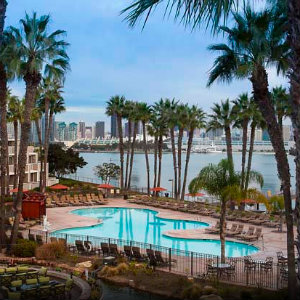 If a luxe and laid-back lifestyle is your idea of the perfect vacation, you'll want to consider the newly renovated Marriott Coronado Island Resort & Spa—that offers the perfect San Diego vacation experience. The resort just completed a major renovation and couldn't offer a better location.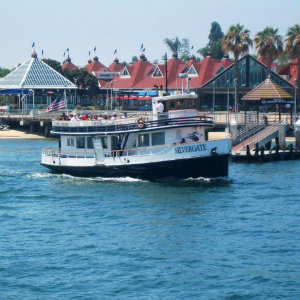 It's off the main drag of Coronado, in a tranquil spot spanning 16-acres on the waterfront—across the Big Bay from downtown San Diego. With its proximity to the Coronado Bridge, you can be in the city within minutes, or you can walk to the Coronado Ferry that runs hourly most days between Coronado and downtown San Diego.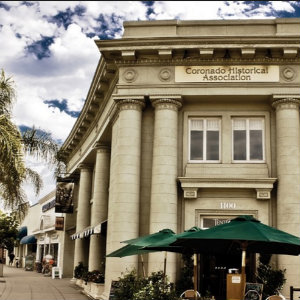 There's plenty to do and see on Coronado—Orange Avenue offers charming shops and restaurants, you can bike the island, kayak in the Bay, enjoy the gentle surf and sparkling sand beaches, catch a show at the Lamb's Players Theatre, and visit the historic Hotel del Coronado. Yet, you can make the most of your stay by enjoying the new offerings and amenities at the hotel.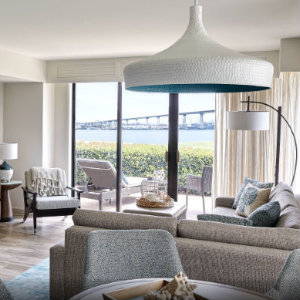 The resort just debuted an all new redesign of its 300 guestrooms, including 7 deluxe suites and 20 cottages--spacious rooms with a balcony, offering Marriott's luxurious signature bedding, flat-panel TVs, oversized tubs, walk-in showers, premium Thann bath products and luxe robes. Each room offers high speed Internet and Internet TV, so that you can access your Netflix and Hulu accounts.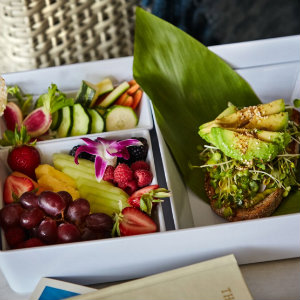 Think of it as wellness destination-- you can dine on conscious cuisine throughout the resort, as well as the Spa at Coronado Island where you can create your own Wellness Bento Box. You can take advantage of relaxing beach walks, meditation, outdoor still meditation, stress-less-stepping, liquid yoga, sunrise and sunset beach yoga.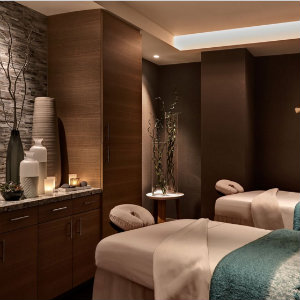 To make the most of your stay, you'll want to book a treatment at the brand new 5,500 square foot luxury spa – committed to healing therapies and indulgent services with 10 treatment rooms, co-ed relaxation room, outdoor spa garden, men's and women's locker rooms with steam rooms as well as a manicure and pedicure salon. The expert aestheticians and therapists specialize in body scrubs, body wraps, facials, massages, mani-pedis and waxing. One of their signature products used at the spa, Elemis is a new favorite. It's an award-winning anti-aging skin care line from Britain.


The new two-story Wellness Center offers state-of-the-art equipment, daily fitness classes and special events for members and groups, a movement studio, lap pool, and nine sport courts - three tennis courts, one basketball court, one multipurpose court, and four pickleball courts.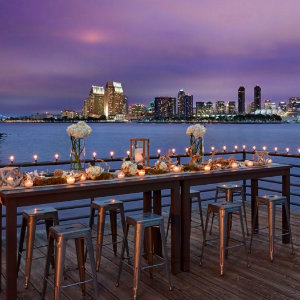 San Diego has so many great dining options to choose from, and you'll be impressed with the resort's Current & Tides restaurants specializing in farm-to-table with beautiful views of the skyline. Chef Michael Poompan oversees all of the food services at the resort and partners with top purveyors such as Suzie's Farm, Kentor Canyon Farms, Brandt Beef, Cook Pig's Ranch, Zoe's meats, Mary's Chickens and Sadie Rose Bakery.
Current is open for breakfast, lunch and dinner; and Tides offers a wide selection of signature cocktails, beer, wine and light appetizers and snacks in the evening, as well as dinner.
Marriott Coronado Island Resort & Spa is at 2000 Second St. in Coronado.619.435.3000.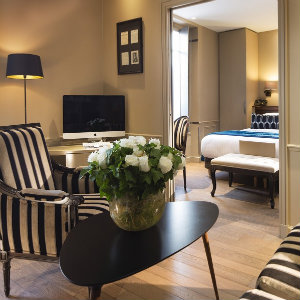 The Chic and Affordable Paris Hotel
It was just a fluke that we found Hotel & Spa La Belle Juliette in Paris, which could be one of the few boutique hotels in the city with a spa/swimming pool. We wanted to stay in the Saint-Germain-des-Prés quarter, and La Belle Juliette was just what we needed. We didn't know until we arrived just how much we would love the four-star luxury hotel. If you're planning a trip to Paris, no doubt you'll be overwhelmed with the hotel choices—yet, if you want to be centrally located, while avoiding crowds and tourists, consider La Belle Juliette.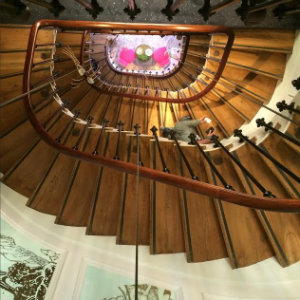 The price is right—starting at 190 Euros, depending on the room, etc. and each one has air-conditioning, a private bathroom, satellite TV, free Wi-Fi, and an iMac with internet. The rooms are chic with hardwood floors, modern and Empire style furniture, ultra comfortable beds, and we had a free-standing tub for relaxing.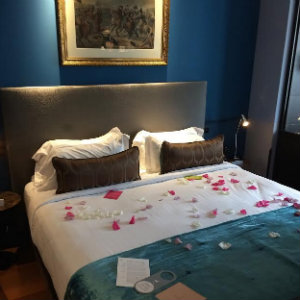 You can choose your room—34 in all—from superior to deluxe suites for longer stays. Not that we had time to experience the spa, but lower level of the hotel boasts an intimate day spa for beauty treatments using Maria Galland and Phytomer products, a steam room, and a small pool with a swimming current. You'll have complimentary access to the spa from 9 a.m. to 10 p.m., but must book your treatments for a charge.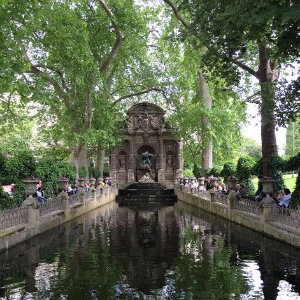 The location couldn't be better—it's close to the beautiful Jardin du Luxembourg, the Saint-Sulpice church, and it's not far from the Louvre and the Musée d'Orsay.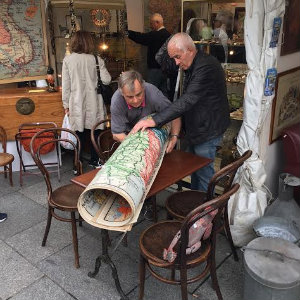 If you're lucky enough to go in June, you can visit the flea market of great antiques: maps, linens, china, cutlery furnishings, art and more when brocante at St Sulpice arrives. It's an outdoor market that ends on June 23, in the Place Saint Sulpice. Metro stations at Saint-Placide and Vaneau are also an easy walk from the hotel so that you can easily get to favorite sites in the city.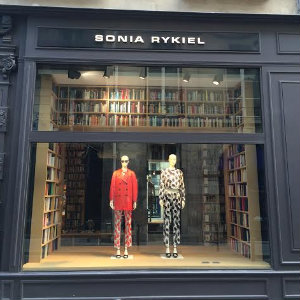 You can also shop until you hearts content in the 6th arr. It's considered one of the best neighborhoods in Paris for discovering boutiques, cafés, restaurants, art galleries and antique shops, and art museums. Nearby streets known for their shopping include boulevard Raspail, rue du Dragon and rue des Saints-Pères. The famed Le Bon Marché is also very close to the hotel.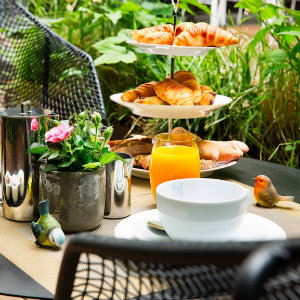 You'll have no shortage of cafes, restaurants and bakeries to enjoy nearby, or your can choose Clos at the hotel for breakfast, afternoon tea, drinks, cocktails and snacks created by chef Flora Mikula. You can sit inside, or relax on the terrace to enjoy the outdoor garden.
La Belle Juliette is one of our favorite finds in Paris, and you can plan your visit around some of the arts/culture events featured on their blog. We can't wait to go back!
Hotel La Belle Juliette is at 92 rue du Cherche Midi in Paris.