Travel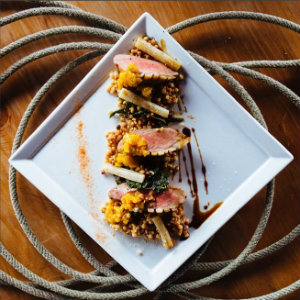 Paws Up Taps Rising Talent for Premier Fall Culinary Event
The Resort at Paws Up in Montana is known for its ultimate weekends of cutting-edge cusine continuing with Montana Master Chefs: Rising All-Stars, September 21–24. The Resort invites guests to dine on incredible cuisine from a select group of gastronomic geniuses during Montana Master Chefs: Rising All-Stars and the launch of Live Life Love Food on October 20–23 with Paws Up's own Executive Chef Ben Jones.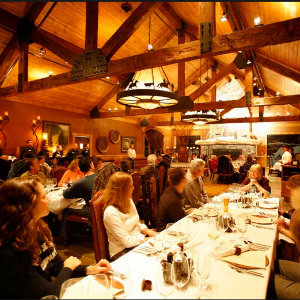 Guests will have the opportunity to experience incredible menus, taste exquisite wines, attend chef workshops, enjoy live music, wilderness adventures, spa treatments and more—all set under a never-ending Montana Big Sky.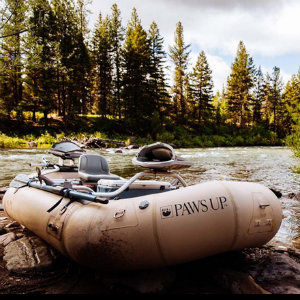 As part of the weekend event, guests can also partake in a myriad of wilderness adventures like horseback riding, river rafting or fly-fishing and will enjoy one-on-one interaction with some of the finest chefs, distillers and winemakers in the U.S. Montana Master Chefs 2017 will also feature cooking demonstrations and multicourse dinners prepared byup-and-coming all-stars in the culinary world including Chef Michael Corvino of Corvino Supper Club & Tasting Room (Kansas City), Chef Kevin Gillespie of Gunshow and Revival (Atlanta), Chef Annie Pettry of Decca (Louisville), Chef Garrison Price of Il Buco Alimentari & Vineria (New York), Chef Amanda Rockman of South Congress Hotel (Austin) and Paws Up's Executive Chef Ben Jones. The chefs will also duke it out in a Master Chef Cook-Off Challenge.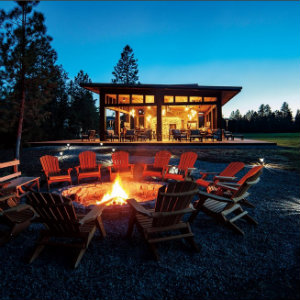 Paws Up is also welcoming Montana's Whitefish Handcrafted Spirits as the featured distiller and the celebrated California vintners Kosta Browne Winery, Melville Winery and Steele Wines to provide tastings and pairings throughout the weekend. Among the many highlights will be nightly private concerts by Cory Branan, a punk-influenced country artist from Memphis; John Floridis, a talented Missoula guitarist, singer-songwriter and composer and Ali Solomon, a captivating singer and cover artist also from nearby Missoula. All-inclusive rates start at $1,000 per person per night for four days and three nights. This fee includes a private home or tent accommodation; three meals daily for two adults (including breakfast, all featured lunches and multicourse dinners); wine, wine and more wine by guest vintners; all scheduled events; three wilderness activities of choice (per person); airport transportation to and from Missoula International Airport and on-property transportation.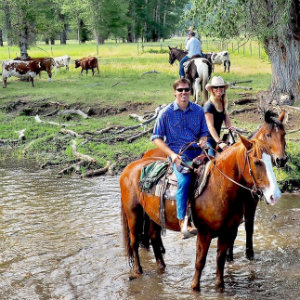 Live Life Love Food, on October 20–23 is a delicious course on how to incorporate exhilaration (Adrenalin) and renewal (Zen) into your everyday life, join Paws Up for their first Live Life Love Food daily exercises. As a complement to AdrenZen: Fall wellness weekend, Paws Up Executive Chef Ben Jones shares the philosophy behind his cooking—and his life. Watch firsthand as he mixes, twists and lifts his way through this brand-new weekend event. Guests will gain new insights into using food as nourishment and experience the dual health benefits of energizing activities and a ranch-based diet. They will learn how to translate locally sourced ingredients into artistic creations on the plate.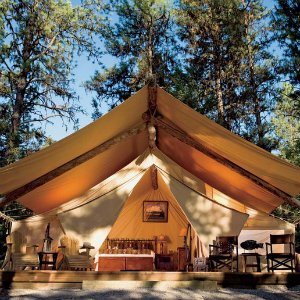 The weekend will feature a hands-on "clean eating" cooking class with Jones, a tour of the greenhouse, early-morning workouts alongside Jones, world-class dinners and more.
For reservations, please call 877-588-6783. The Resort at Paws Up is also on Facebook, Instagram and Twitter.
The Resort at Paws Up is at 40060 Paws Up Road in Greenough, Montana.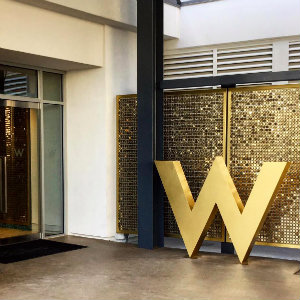 The New W Las Vegas, Worth The Wait
Easily the most exciting addition to Las Vegas, is the opening of new W Las Vegas. It took almost two decades to become a reality! The W perfectly transformed a 289-room tower of SLS Las Vegas, into a luxe and chic hotel-within-a-hotel experience, on the emerging North End of the Vegas Strip. In a former life, the hotel was in the same spot as the iconic Sahara.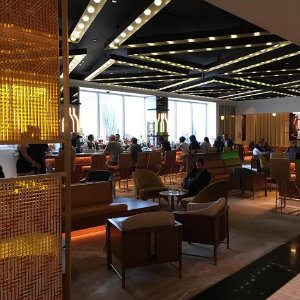 The inviting Living Room and Bar, a signature mainstay of W, will instantly make you feel like you landed in for some fun. And, when you enter your room, you'll question whether you should even leave.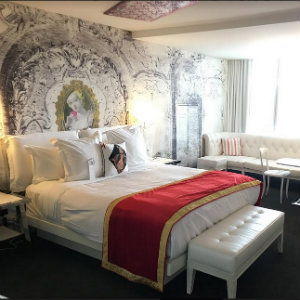 With Philippe Starck's incredible design eye in collaboration with Gensler, each room offers an exclusive escape from the energy of Las Vegas. There's even a 2,382 square foot Extreme WOW Suite designed by Lenny Kravitz with a spacious balcony and beautiful mountain views.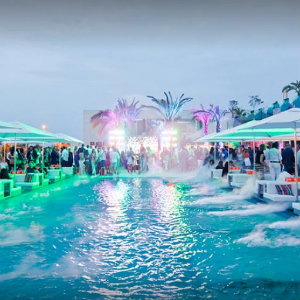 Want to get some sun and fun? There's a great rooftop WET Deck for an intimate escape in a private cabana or at the destination bar with panoramic views of the Stratosphere and desert mountains.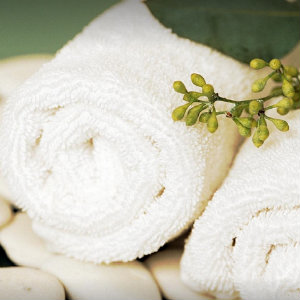 The new AWAY Spa, offers signature spa treatments for guests to detox designed in modern and clean white. And it's next to FIT, the 24- hour fitness center with state-of-the-art fitness equipment in an energetic space.
The culinary scene in Las Vegas is world-class, so no doubt, you'll have your share of memorable meals. You'll be thrilled that its sister property, the SLS Las Vegas offers award-winning restaurants including The Perq, a coffee shop; Northside Café & Chinese Kitchen available 24 hours a day; Bazaar Meat by José Andrés; Katsuya; Cleo; 800 Degrees Neapolitan Pizzeria; and Umami Burger, Beer Garden & Sports Book.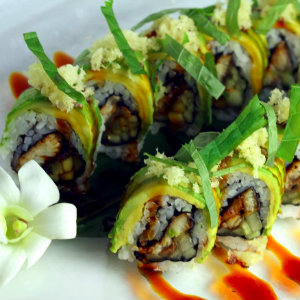 Dining at Katsuya is always an amazing experience with Master Sushi Chef Katsuya Uechi overseeing the incredible menu of sensational sushi and sashimi platters, delicious rolls and specialty dishes such as his famed and flavorful crispy Rice with Spicy Tuna; the A5 Wagyu Fried Rice a decadent, must-order dish; and Baked snow crab with chef's signature sauce, wrapped with rice in soy paper. And, who knew that Katusya could also create some of the best Brussels Sprouts we've ever tasted? These are crispy with balsamic soy reduction and toasted almonds.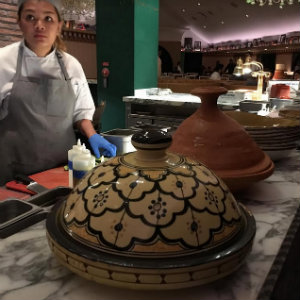 Cleo is another must dine spot for anyone who loves Mediterranean cuisine. The contemporary Mediterranean restaurant features a stunning central wood-burning oven, tangines, spices and decadent chandeliers. Cleo, short for Cleopatra is where Chef Danny Elmaleh showcases seasonal shared plates, mezzes, and flatbreads, complemented by handcrafted cocktails and perfectly paired wines. You can't go wrong with any of the shared plates. We love the grilled branzino with cauliflower couscous, lebaneh and zhoug; chicken tagine with preserved lemon, almonds and olives, and their Greek Salad is simple but perfect with fresh feta, olives, tomato, cucumber and oregano. Cleo is the kind of restaurant that you can't wait to go back to.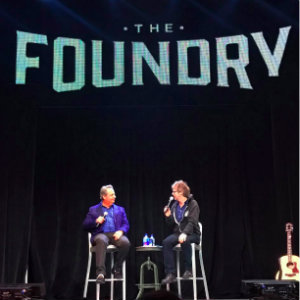 When it comes to nightlife entertainment, you'll have great options at The Sayers Club and The Foundry at the SLS Vegas. The intimate Sayers Club Las Vegas showcases live performances by emerging and acclaimed artists on its iconic stage with a Strip-facing outdoor patio.
On the SLS' casino floor, The Foundry features incredible international music performers and talent throughout the year. It features state-of-the-art acoustics, lighting displays, and full-motion graphics. We were fortunate enough to see two SNL comedy legends, Jon Lovitz & Dana Carvey—Reunited. It's a must see show for any fan. And, luckily, they'll be back May 5-6, June 30-July 1, Sept. 1-2, Oct. 6-7, Oct. 27-28 and Nov. 3-4.
The W Las Vegas is at 2535 S Las Vegas Blvd. in Las Vegas. 702.761.8700.