Travel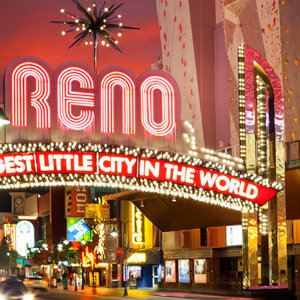 GetAway to Reno/Tahoe
Now that JetBlue launched its non-stop flights from Long Beach to Reno last month it's even easier and more convenient to get away to "The Biggest Little City in the World" and the beautiful Lake Tahoe, a perfect year-round vacation spot.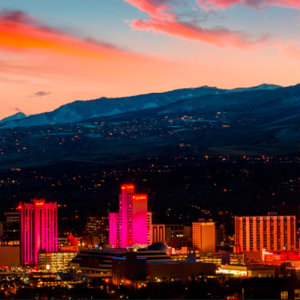 Reno, is less than an hour drive from Lake Tahoe, depending on where you are going. And, it's a perfect place to spend some time discovering one of the best start-up cities. It's seeing an economic upturn thanks to Tesla Motors' gigafactory and Apple's data center--a big win for Reno's economic development history.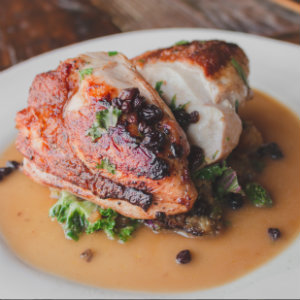 For a visitor, you can discover some great restaurants such as the Liberty Food & Wine Exchange, an artisan wine bar and eatery that's also a great place to stop by to pick up produce, cheese, charcuterie and salumi for snacking, single-serving and shareable plate sizes, and delicious desserts; the Wild River Grille offering American entrees and great cocktails; and Campo Reno offering farm to table offerings, freshly made pastas and Napoletana-style pizzas.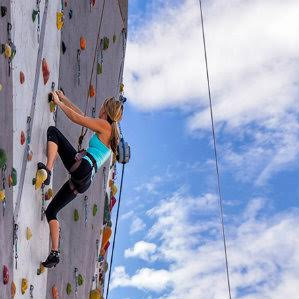 On a recent trip, we stayed at The Whitney Peak Hotel in downtown. It's Reno's only luxury boutique, non-gaming, non-smoking hotel. It also boasts the world's tallest artificial rock climbing wall—at 164 ft. For a fitness enthusiast, this is a great place to stay. It also features indoor bouldering studio at 7,000 square feet—with climbing areas for all levels—even a kids' area.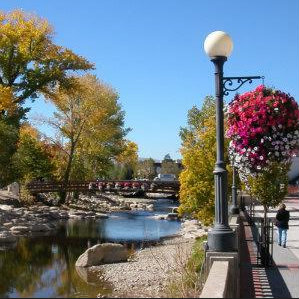 The hotel is also within walking distance from the Truckee River Arts District for shopping, galleries, coffee, eateries, a brewery and a theater; the National Auto Museum; and the Whitewater Park for adventurous activities.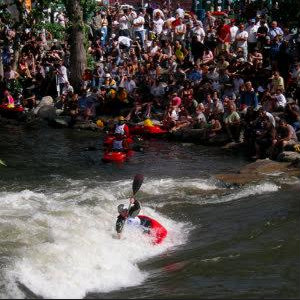 I
It would be a place to stay during the Reno River Festival in early May. Top whitewater athletes from around the world compete in freestyle races, stand-up paddleboard races, kayak races and boatercross. It also features a craft beer village, a scenic bike ride, entertainment and more.
For more information on events, concerts, shopping, things to do and more in Reno, visit here.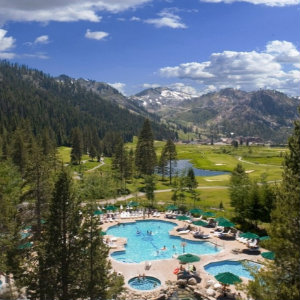 Year-Round Luxury Resort at Squaw Creek
At Lake Tahoe, we stayed at the Resort at Squaw Creek, one of the country's top year-round resorts in one of the most scenic locations-- set on a hillside spanning 195 acres beneath the peaks of Squaw Valley and just five minutes from Lake Tahoe. Squaw Valley also hosted the 1960 Winter Olympics.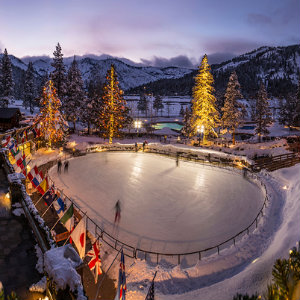 There are non-stop activities for winter and summer sports enthusiasts, golf pros, hikers, cyclists and leisurely types. The Resort boasts three heated swimming pools—a giant 120-foot water slide, an ice skating rink, and an award winning spa. With on property restaurants, boutique shops and an impressive fitness center, it makes an incredible vacation spot.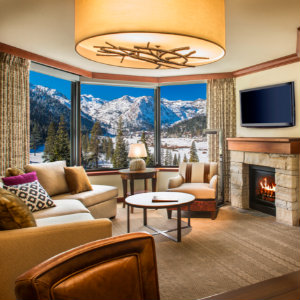 While staying at The Resort at Squaw Creek we recommend reserving a Fireplace Suite, a homey and elegant residential-style space with a living room, kitchen, bedroom, fireplace and flat-screen TV and stunning views of Squaw Valley and the surrounding Sierra Nevada peaks.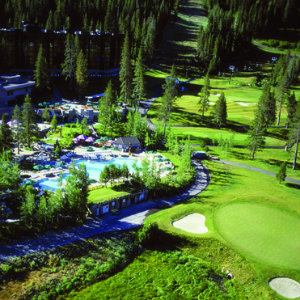 In the winter, it's a haven for all. There's even an on-property chair lift and you can enjoy downhill skiing, snowboarding, cross-country skiing, snowshoeing, sledding and snowmobiling. During the summer, you can discover the great outdoors through hiking and biking trails, fishing, cycling and all kinds of outdoor recreation, or just taking it easy. The property also features a Robert Trent Jones Jr. championship golf course and tennis courts.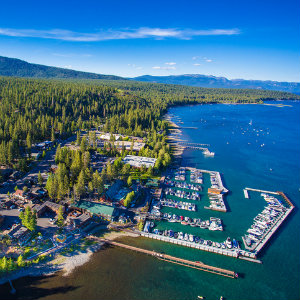 On our trip, we took a scenic bike ride to Tahoe City, at North Lake Tahoe. The beautiful alpine lake is the largest in North America and the second-deepest lake in the U.S. It's here that you can take advantage of incredible land and water sports--hiking, mountain biking, fishing, boating, sea kayaking, sailing, water skiing and jet-skiing. Even the crisp mountain air and clear blue water will take your breath away.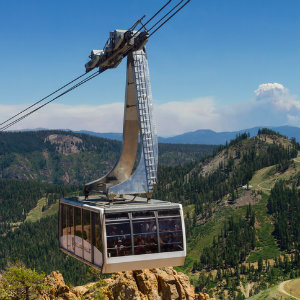 At Squaw Valley, it's a must to take the Aerial Tream Ride—just a 10-minute vertical ride climbing 2,000 feet. You will have incredible 360-degree views of the mountainscape, waterfalls and the iconic Tram Face. Depending on the time of year, at the summit at "High Camp" there are many activities to enjoy including al fresco dining and a pool and hot tub.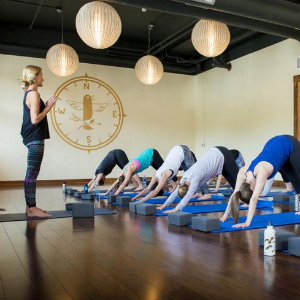 And, even if you aren't a yoga enthusiast (like us), you most likely will change your mind at after class at The Wanderlust Yoga Studio. Anyone, can take a class at this little sanctuary, that offers classes to inspire and strengthen their mind, body and spirit. You can choose from a variety of yoga styles and classes here.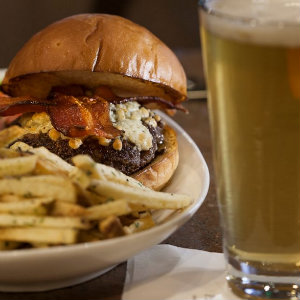 At Squaw Valley, for dining we recommend two eateries both serving fresh and sustainable sourced foods. There's the casual and family friendly Rocker@Squaw Creek; and for fine dining, cocktails and wines, a must is the PlumpJack Café, considered one of Lake Tahoe finest dining experience. Chef Ben "Wyatt" Dufresne works with local farmers and showcases the freshest organic ingredients; the Cafe Bar features signature cocktails, beers on tap and a selection of great wines by the glass, and a seasonal bar menu featuring the famed PlumpJack Burger. It's open for breakfast, lunch and dinner.
If you're looking for special offers and packages, check our their site, or get on their mailing list. Offers pop-up throughout the year. You can check out specials here.