Travel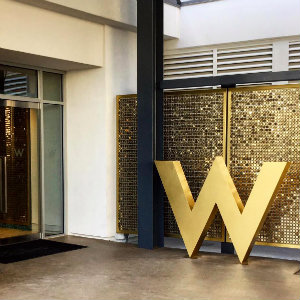 The New W Las Vegas, Worth The Wait
Easily the most exciting addition to Las Vegas, is the opening of new W Las Vegas. It took almost two decades to become a reality! The W perfectly transformed a 289-room tower of SLS Las Vegas, into a luxe and chic hotel-within-a-hotel experience, on the emerging North End of the Vegas Strip. In a former life, the hotel was in the same spot as the iconic Sahara.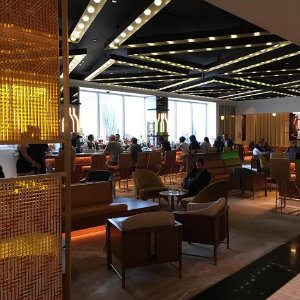 The inviting Living Room and Bar, a signature mainstay of W, will instantly make you feel like you landed in for some fun. And, when you enter your room, you'll question whether you should even leave.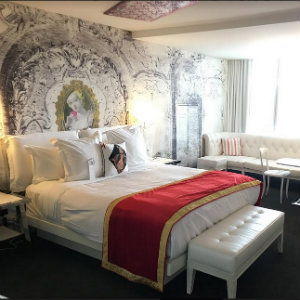 With Philippe Starck's incredible design eye in collaboration with Gensler, each room offers an exclusive escape from the energy of Las Vegas. There's even a 2,382 square foot Extreme WOW Suite designed by Lenny Kravitz with a spacious balcony and beautiful mountain views.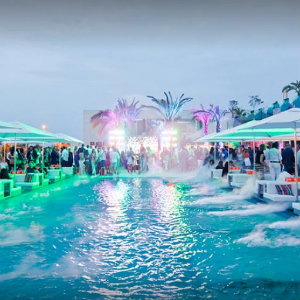 Want to get some sun and fun? There's a great rooftop WET Deck for an intimate escape in a private cabana or at the destination bar with panoramic views of the Stratosphere and desert mountains.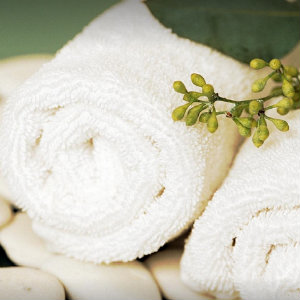 The new AWAY Spa, offers signature spa treatments for guests to detox designed in modern and clean white. And it's next to FIT, the 24- hour fitness center with state-of-the-art fitness equipment in an energetic space.
The culinary scene in Las Vegas is world-class, so no doubt, you'll have your share of memorable meals. You'll be thrilled that its sister property, the SLS Las Vegas offers award-winning restaurants including The Perq, a coffee shop; Northside Café & Chinese Kitchen available 24 hours a day; Bazaar Meat by José Andrés; Katsuya; Cleo; 800 Degrees Neapolitan Pizzeria; and Umami Burger, Beer Garden & Sports Book.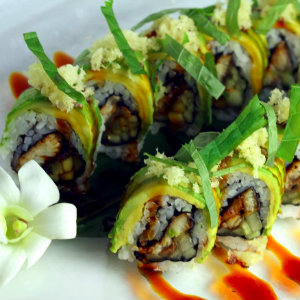 Dining at Katsuya is always an amazing experience with Master Sushi Chef Katsuya Uechi overseeing the incredible menu of sensational sushi and sashimi platters, delicious rolls and specialty dishes such as his famed and flavorful crispy Rice with Spicy Tuna; the A5 Wagyu Fried Rice a decadent, must-order dish; and Baked snow crab with chef's signature sauce, wrapped with rice in soy paper. And, who knew that Katusya could also create some of the best Brussels Sprouts we've ever tasted? These are crispy with balsamic soy reduction and toasted almonds.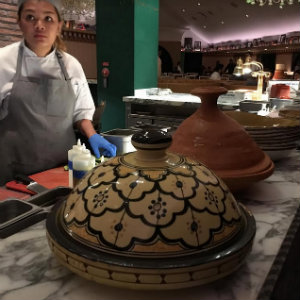 Cleo is another must dine spot for anyone who loves Mediterranean cuisine. The contemporary Mediterranean restaurant features a stunning central wood-burning oven, tangines, spices and decadent chandeliers. Cleo, short for Cleopatra is where Chef Danny Elmaleh showcases seasonal shared plates, mezzes, and flatbreads, complemented by handcrafted cocktails and perfectly paired wines. You can't go wrong with any of the shared plates. We love the grilled branzino with cauliflower couscous, lebaneh and zhoug; chicken tagine with preserved lemon, almonds and olives, and their Greek Salad is simple but perfect with fresh feta, olives, tomato, cucumber and oregano. Cleo is the kind of restaurant that you can't wait to go back to.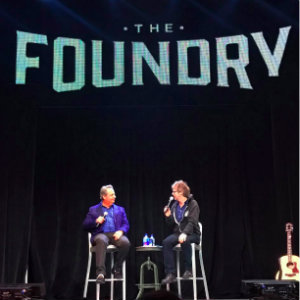 When it comes to nightlife entertainment, you'll have great options at The Sayers Club and The Foundry at the SLS Vegas. The intimate Sayers Club Las Vegas showcases live performances by emerging and acclaimed artists on its iconic stage with a Strip-facing outdoor patio.
On the SLS' casino floor, The Foundry features incredible international music performers and talent throughout the year. It features state-of-the-art acoustics, lighting displays, and full-motion graphics. We were fortunate enough to see two SNL comedy legends, Jon Lovitz & Dana Carvey—Reunited. It's a must see show for any fan. And, luckily, they'll be back May 5-6, June 30-July 1, Sept. 1-2, Oct. 6-7, Oct. 27-28 and Nov. 3-4.
The W Las Vegas is at 2535 S Las Vegas Blvd. in Las Vegas. 702.761.8700.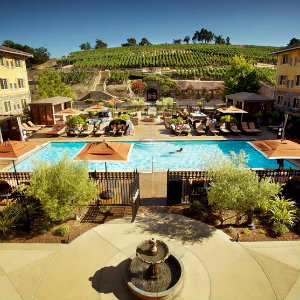 Culinary-themed Spring Break ideas for every palate
By Calee Brean
Across the country, resorts are hosting top chefs for culinary weekends featuring exceptional cuisine, quality time with these power players of the food world and plenty of scenery to enjoy while sipping fine wines and craft spirits. Below are the top places to break bread and Spring break in Napa, Santa Barbara and Montana for every palate whether you're a wino, a barbecue lover, top chef fanatic and more.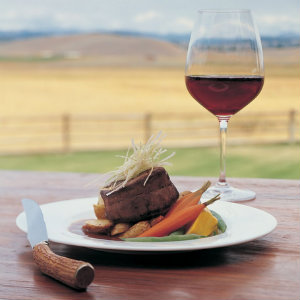 For Winos: Eat, Drink and Meet Merry - March 16–18
The Resort at Paws Up | Greenough, Montana
Paws Up welcomes Vintners Hall of Fame inductee Merry Edwards, one of California's first woman winemakers, as part of an inaugural wine weekend event. Guests will clink glasses with Edwards and her talented vintner partner, Ken Coopersmith. Highlights include a wine seminar, outdoor adventuring alongside the winemakers themselves and mouthwatering dinners with expert vino pairings from the Merry Edwards Winery, known for its exquisite Russian River Valley Pinot Noirs. The weekend, a festival of wine, also calls for celebration as it falls on the 20th anniversary of the Merry Edwards Winery, founded in 1997. This first-ever Eat, Drink and Meet Merry Wine Weekend will also feature live entertainment, tastings and plenty of practical lessons (read: plenty of wine sipping!). Burn off the extra indulgences with adrenaline-pumping adventures such as snow tubing, horseback riding or sporting clays shooting.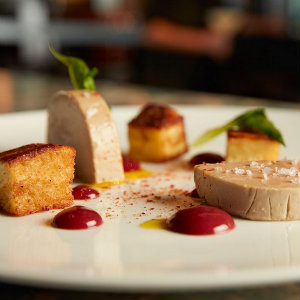 For Julia Child Admirers: Santa Barbara Food & Wine Weekend - April 7-9
Bacara Resort & Spa | Santa Barbara, California
Together with The Julia Child Foundation for Gastronomy and the Culinary Arts, Bacara Resort & Spa is pleased to announce the 4th Annual Santa Barbara Food & Wine Weekend on April 7-9, 2017. Set within the luxurious surroundings of Bacara, the three-day event will once again showcase the distinct tastes, sights and sounds of Santa Barbara County. Headlining this year's festivities is celebrated Los Angeles chef and multiple James Beard Award-winner, Nancy Silverton. Weekend goers will enjoy an extensive wine tasting reception presented by the Santa Barbara County Vintners' Association paired with a specially curated menu by Chef Silverton at Bacara's new oceanfront restaurant, Angel Oak.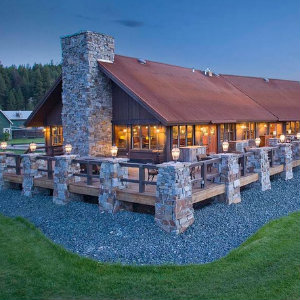 For Top Chef Fans: WildFlavor - April 20—23
The Resort at Paws Up | Greenough, Montana
Saddle up for the ultimate culinary ride with flora, fauna and flavor at WildFlavor, April 20—23. The first of its kind at the resort, WildFlavor will feature cream-of-the-crop culinary talent with four Top Chef stars including Kristen Kish (winner, Season 10), Sam Talbot (finalist, Season 2) Casey Thompson (finalist, Season 3) and Brooke Williamson (runner-up, Season 10). Guests will have a prime spot to watch these chefs "fork it out" during a live cook-off challenge. A trio of expertly crafted meals will be served during the tasty four-day event. WildFlavor is the perfect blend of food, fun and live entertainment, plus enough outdoor activities to fill up any spaces in between. Special guest singer-songwriter Austin Jenckes (The Voice, Season 5) will be on hand for a soulful Saturday night performance of his folk-rock guitar-based melodies.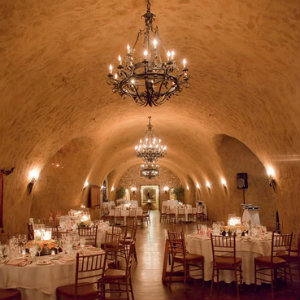 For Deserving, Bubbly-loving Moms: Mother's Day Weekend with Veuve Clicquot - May 12-14
The Meritage Resort and Spa | Napa Valley
This special weekend - the champagne of Mother's Day celebrations - will include a dinner in The Meritage Resort's Estate Cave on Friday evening, a special poolside Happy Hour with bubbles and oysters, and a very special Veuve Clicquot Mother's Day Brunch. Start the festivities with a reception featuring Veuve Clicquot's Rich Champagne on the resort's Vineyard Terrace as you enjoy the sparkling's playful characteristics and mingle with other dinner guests and Francois Hurtel. After, dinner in the Estate Cave is a five-course dinner featuring favorites from Veuve Clicquot including their Yellow Label Brut Champagne, Rosé Champagne, Champagne Vintages, La Grande Dame and Demi-Sec Champagne. The weekend will also feature Bubbles and Oysters Poolside Happy Hour with Veuve Clicquot and to finish things off, enjoy live music while chefs prepare a spectacular menu with all of mom's favorites for a Mother's Day Brunch.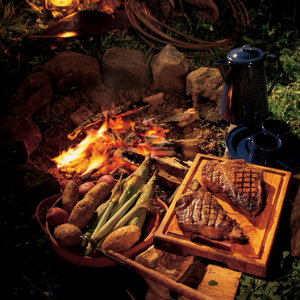 For the Barbecue Buffs: Montana Master Grillers - May 26-29
The Resort at Paws Up | Greenough, Montana
Memorial Day Weekend was made for grilling. Kick off the summer with Paws Up with a few days of smoky flavor and stunning wilderness adventures at Montana Master Grillers (MMG): Hall of Flame, May 26-29. Paws Up is has enlisted four guest chefs who truly belong in the BBQ Hall of Flame—whenever some genius finally decides to build such a monument. The grilling experts include Chef Beau MacMillan from famed Arizona travel destination Sanctuary on Camelback, Charlie McKenna of Chicago's much-loved BBQ spot Lillie's Q and his newest restaurant, Dixie, and Jonathon Sawyer from the Cleveland-based Greenhouse Tavern. Rounding out the top-tier bill of grillers is MMG veteran Wayne Mueller from the Texas barbecue "cathedral," Louie Mueller Barbecue, and Paws Up's own pitmaster extraordinaire Executive Chef Ben Jones. Guests will attend workshops and feast on all the grilled goods, enjoy fine wine from Cakebread Cellars, spirits from Glacier Distilling Company and craft beer from Philipsburg Brewing Company. It's a perfect combination—the offerings of five grilling masters summoning all their fiery talents under Montana's Big Sky.