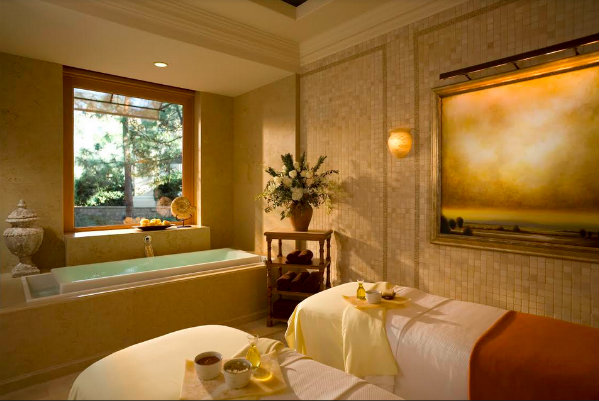 NuAge Spa, a new boutique aesthetic and wellness spa, just opened in the Mercantile West shopping center in Ladera Ranch. NuAge Spa consists of six luxury treatment rooms, a complimentary 4-person clear light sauna, a eucalyptus-infused relaxation lounge, matcha tea and probiotic juice on draft, and a retail boutique for skin and body care, beauty and health supplements, and home accessories. The spa specializes in rejuvenating skin and well-being by combining innovative modern-day aesthetics and science-based techniques with natural holistic remedies from all over the world.
The spa is operated by Orange County locals Nicole Romero and Jenny Romero, a mother and daughter duo, who lost their father and husband to cancer in 2016. After caring for their loved one, who experienced incredible pain and suffering during that time, the pair made it their mission to share that comfort and help others soothe their stresses, eliminate pain and discomfort, and ultimately feel great overall. Nicole Romero is a licensed esthetician and certified massage therapist with a decade of experience in the aesthetics and spa industry. Jenny Romero, a mother of three and aromatherapy guru, lives a completely holistic and natural life and helps guide her children and peers down a similar path.
NuAge Spa's massage therapists, aestheticians, medical doctors, and experienced nurses are highly trained to guide customers through an array of treatments and customized plans to refresh, revitalize, and restore the body. Treatments include IV Therapy & Vitamin Boosters; Injectables including a wide variety of neuromodulators and dermal fillers such as BOTOX® Cosmetic, XEOMIN® , Dysport, RADIESSE®, BELOTERO BALANCE® , JUVÉDERM® Ultra Plus, JUVÉDERM VOLUMA XC®, Restylane Lyft®, Restylane RefyneTM; Laser & Light Treatments including ResurFX™ and Photofractional Laser; Body Wraps performed using iSweat Body Wraps; as well as a large selection of massages, and facials tailored specifically to each individuals unique needs and skin conditions .
Open 9 a.m. to 6 p.m. Monday through Wednesday; 9 a.m. to 7 p.m. Thursday and Friday; 9 a.m. -4 p.m., and 10 a.m. – 4 p.m. Sunday.
The spa is located at the Mercantile West shopping center in Ladera Ranch, at 25642 Crown Valley Parkway, Suite #D-1 in Ladera Ranch. 949.388.8577
---
The Latest from greer's oc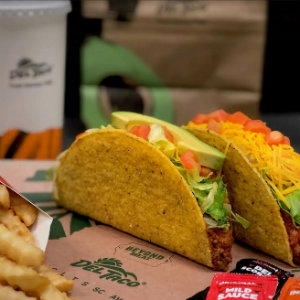 Del Taco Expands Beyond Meat Options in SoCal
Del Taco, the first Mexican fast food chain to offer Beyond Meat's plant-based protein option, will be testing Beyond Tacos starting Thursday, Dec. 13---made with Del Taco's seasoned Beyond Meat recipe – at 16 locations in San Diego, and…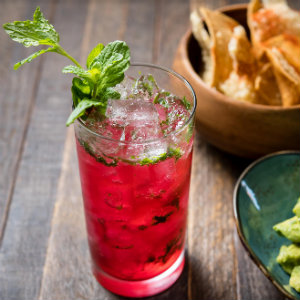 Descanso Introduces Weekday Happy Hour
Descanso, known for its unique "Plancha Dining" Mexican experience, now offers a weekday Happy Hour, Monday through Friday from 3 to 6 p.m. The Happy Hour menu focuses on beer, wine and craft cocktails, as well as street-inspired Classic Central…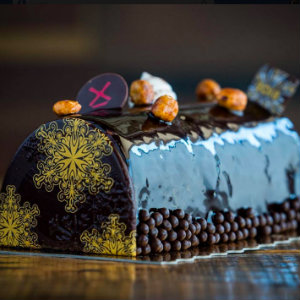 Moulin's Newport Beach Parisian holiday Market
Named one of the best holiday markets in the US by Food & Wine, Moulin's Newport Beach patisserie transformed into a Parisian holiday market through December. The walls boast fine epicurean items sourced directly from France as the pastry case is filled with…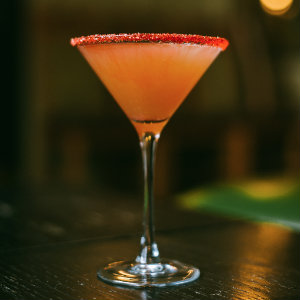 Davio's Northern Italian Steakhouse Launches Happy Hour
Davio's at the Irvine Towers just launched a Happy Hour menu in the bar, and it's available from 3 - 6 p.m. from Sunday-Fridays.
A variety of menu items and cocktails will be available for $9, with standout…