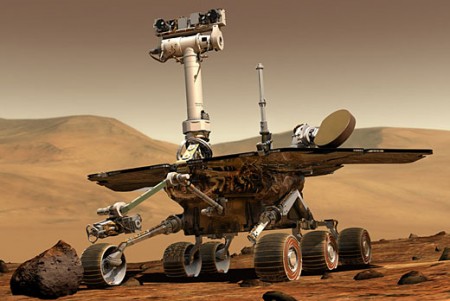 This is as close to Mars as you are ever going to get. OC Parks is offering a free Astronomy and Stargazing event Saturday at our favorite Peter and Mary Muth Interpretive Center, an architectural gem sheltered from the street at the Upper Newport Bay. Scientists from Jet Propulsion Laboratory (JPL),creators of America's first satellite and the first robotic craft to the moon, are giving an update on their latest missions and explorations. And they're bringing a slightly smaller scale replica of the actual Mars Rover for a close as you're going to get sense of the Mars mission.
You can stargaze through telescopes, learn from OC astronomers during a star presentation, and view unique Mars imagery in the exhibit hall. It's a perfect event for the whole family (children's activities planned throughout the evening). Viewing 7:30 p.m., lecture at 8:15 p.m. Upper Newport Bay. 2301 University Drive, Newport Beach. 949.923.2275.
Fun Mud Run at Irvine Lake Sunday!
Sign up and run in the Irvine Lake Mud Run this Sunday. The race starts at 9 a.m.! The 5K Mud Run includes plenty of mud pits, challenging obstacles, and enough showers to clean up afterward. The event also features a Kid's Mud Puddles race area, eco fair, concert, food, and beer garden.
Race registration from 7 to 8:45 a.m. "Mud Puddles" Kid's Race Area is open from 11 a.m. to 2 p.m. Octoberfest Beer Garden and food from 10 a.m. to 3 p.m. Awards ceremony, costumed mud dive competition and concert from 11 a.m. to 3 p.m. Action Sports & Eco Fair booths from 8 a.m. to 3 p.m. Irvine Lake Mud Run supports the Scripps Institution of Oceanography efforts in coming up with solutions to help solve the "Great Pacific Garbage Patch" issue. Entry fee $40 per person. Kids Mud Puddle race fee $10 (ages 2 to 14). Irvine Lake Park at Santiago Canyon Road in Orange. 714.637.1871.
---
The Latest from greer's oc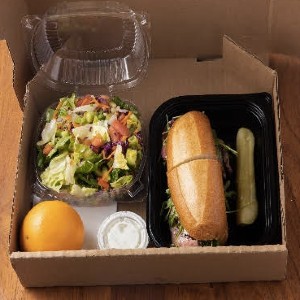 STONEFIRE GRILL's NEW TRIO OF SANDWICHES AND BOXED MEALS
Stonefire Grill, Southern California's fast-casual dining destination known for its generous portions of scratch-made, classic American-inspired dishes and time-honored recipes, is bringing back the sandwich—a sub, a club and a stack--to its menu. The trio, created by Executive Chef…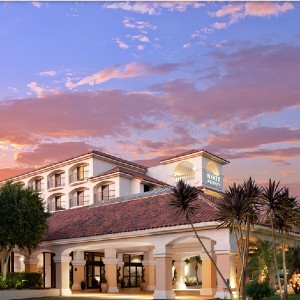 Visit Conejo Valley Offers Conejo Cash $100 Travel Incentive Program
Visit Conejo Valley is offering qualifying visitors a $100 travel Visa gift card upon hotel check-in at one of the 16 participating hotels in Agoura Hills and Thousand Oaks. Visitors must travel now through June 30, 2021, by booking…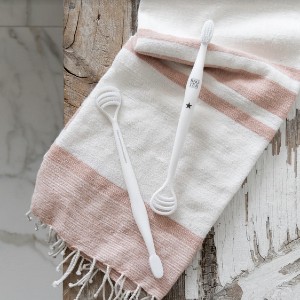 OC ORAL SURGEON Debuts All-in-One Toothbrush and Tongue Cleaner
Just in time for a bright, clean, and truly healthy summer smile, Dr. Bao-Thy Grant, an Orange County Oral and Maxillofacial surgeon and team oral surgeon to the Anaheim Ducks, has launched Bao Tea, an oral care company…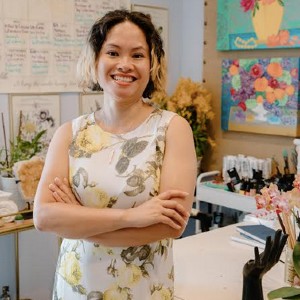 Joyous Blooms Painting Class at Sherman Gardens
Come join local Huntington Beach-based artist Helen Plehn for an expressive painting class at Sherman Gardens on Tuesday, May 25 from 10 a.m. - noon. You'll paint vibrant roses, peonies, and delphinium in a blue and white chinoiserie vase. You'll also…