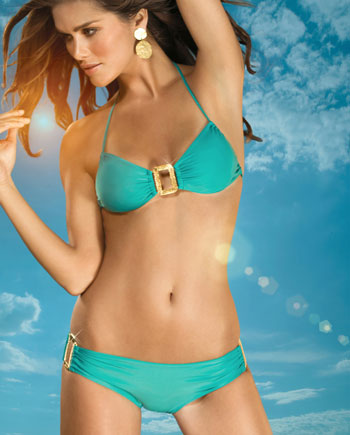 Eco-friendly is a sexy concept, and with that said, so are OC-based L*Space swimwear's new line of "green" bikinis. The new L*Space "Slinky" collection is pioneering "going green" with fabrics made from Sarona fibers—naturally occurring starch in corn kernels that reportedly use less energy and greenhouse gas to produce than other swim wear fabrics. L*Space Slinky separates come in solid shades of black, jade, red, and chocolate brown—and if you're concerned about stretch—this fabric offers stretch with recovery! Price points are a bit higher than other collections—$60 to $72 per piece, but as a Greer's OC subscriber you can save.
At Diane's Bikini in Corona Del Mar Plaza, just print out this Daily Dose and save 20% on all L*Space bikinis, including the "green suits." L*Space is hot with celebrities – from Cameron Diaz to Jessica Alba – and it's available at chic boutiques, resorts, and surf shops across the globe.
Diane's Bikini is at 800 Avocado Ave. in Newport Beach. 949.640.7855. (Above L'Space Slinky bikini by Nicolas deBruin photography.)
Workshop in the Raw!
If you're into raw foods, this will speak to you. Laguna Green is offering a four-week raw food workshop specifically designed for the holidays. Starting Wednesday at 6:30 p.m. you can learn how to make raw savory holiday snacks. And then, on Oct. 28, learn how to make sweet holiday treats, including holiday cookies and pumpkin pie. On Nov. 4, learn how to make festive holiday appetizers and drinks; and on Nov. 11, make elegant holiday entrees, including a complete raw Thanksgiving Dinner. The classes will be taught by Laguna Green's owner, Pam Sterling, and Celeste Williams, a certified Raw Culinary Arts Chef and teacher of raw culinary arts classes throughout LA and OC. 6:30 to 8:30 p.m. at Laguna Green, 1025 South Coast Highway, Laguna Beach, CA. Pre-registration is encouraged. Pre-registration is $45 per class, or $50 at the door. For more information or to register for a class, please contact Pam Sterling at 714.654.9860 or Pam@laguna-green.com.
---
The Latest from greer's oc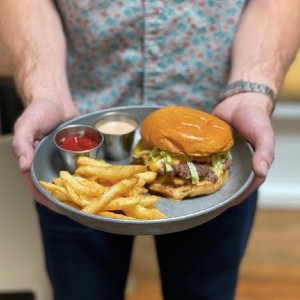 O Sea's Dad's Secret Not-So-Secret Off-Menu
O SEA presents its first installment of its secret menu…Dad's Secret Not-So-Secret Off-Menu -- the Double Cheeseburger, brisket & chuck, American cheese, shredded lettuce, remoulade, bread & butter pickles, toasty brioche bun. Available this Father's Day until they sell…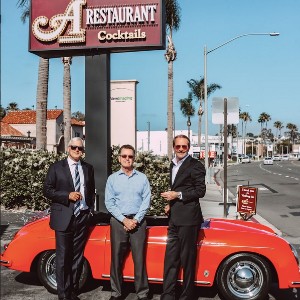 A Restaurant Presents "A Classic Never Goes Out of Style" Father's Day Experience
Celebrate the special men in your life at A Restaurant with the inaugural "A Classic Never Goes Out of Style" Father's Day event from 3-5 p.m. on Sunday, June 20.
Set in the restaurant's spacious outdoor lot, guests are…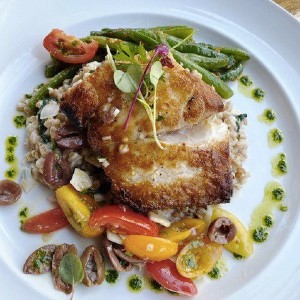 Father's Day Dining in OC
With Father's Day just around the corner on Sunday, June 20, it's the perfect time to start planning celebrations for Dad, and we all know the fastest way to the heart is through the stomach!
Treat Dad to a Soul-Satisfying…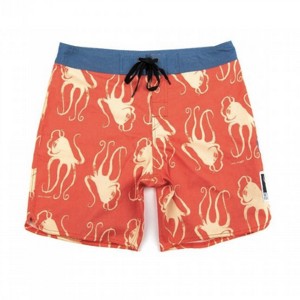 Olympic Surf Team's Wyland gear for healthy oceans
USA's first-ever Olympic Surfing Team and Wyland Foundation launched a partnership for healthy oceans and to raise support for USA Surfing's first appearance in the Olympics.
To commemorate USA Surfing at the Olympic Games in Tokyo, renowned marine…