Beauty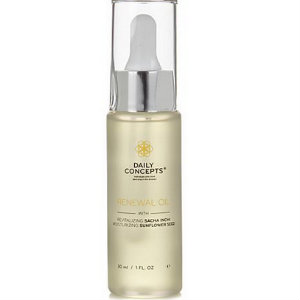 Turning your Bath or Shower into A Spa
09.26.18
I just discovered a great line geared to elevating the shower/bathing experience and who doesn't need that? Daily Concepts is all about taking the time to take care of your skin and giving yourself some much-needed TLC.
The Daily Concepts Renewal Oil ($16.50) is an antioxidant-rich formula that helps maintain your skin's natural moisture balance and can be used as a massage oil for added beauty benefits. With natural ingredients such as Quinoa, Lucuma, Sunflower Seed and anti-oxidant boosting Sacha Inchi it's a great blend designed to reduce fluid retention and boost the immune system. With lavender, rosemary and eucalyptus, you'll love its fresh scent.
The Detox Massage Brush ($18) can help with removing unwanted skin cells and of course dirt. It's great for circulation, and eliminates layers of dead skin and improves the overall appearance of your skin. You'll also love that you can use it dry or for wet exfoliation, although dry brushing seems to be all the rage now.
The Facial Mini Scrubber ($5) is not only great for home use, it's perfect for travel, too. It can be used for a daily soft wash or for an exfoliant wash. You'll know when it's time to replace it as the label with indicator will fade. It's made with environmentally friendly materials—soy, cotton, and nylon and it's dual texture is perfect for all skin types.
And for more exfoliation and cleansing, I love the dual purpose charcoal soap/sponge ($8) that's also detoxifying. With soap on the outside- sponge on the inside it creates a soapy and exfoliating experience that's also great for skin texture.
You can find all of these products on dailyconcepts.com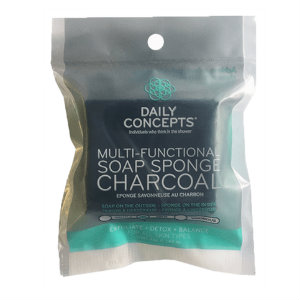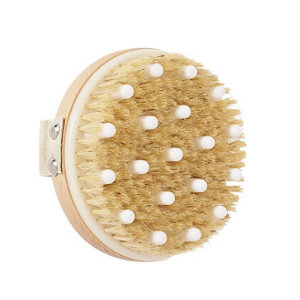 ---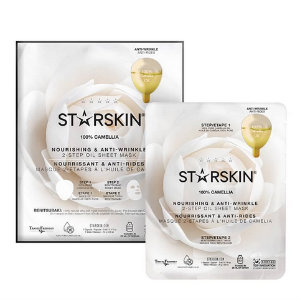 Gorgeous, Glowing Skin within Minutes
09.10.18
There are so many sheet masks available on the market now, so how can you choose the right one for you? I just discovered Starskin, a Swiss-Korean premium skincare brand dedicated solely to sheet masks created in 2015 by Paul Hendricks and Nicole Arnoldussen.
In a short time, they've launched 22 beauty innovations and in the first 1.5 years won 15 beauty awards. Starskin is a stand out from its ingredients such as brown algae, medicinal plants and soy proteins to better penetrate the skin.
The line is also free from parabens, phthalates, mineral oils, sulphates and synthetic dyes. The collection includes Bio-Cellulose Masks for brightening and anti-wrinkles, a Detoxing Sea Kelp Collection, Soft Peeling Program, Double Layer Foot and Hand Masks, and even a 7-Second Masks. and even Hair Masks. If you shop on their site you can choose what's best for your needs, whether it be acne and blemishes, dark spots, fine lines and wrinkles, dryness and dullness, and lift, shape and contour.
I love the sheet masks that are brightening and for anti-wrinkles. Unlike other masks, this one comes with 100% Pure Camellia Seed Oil that's packed with natural antioxidants, skin-loving vitamins and fatty acids, to soften the skin and enhance ingredients absorption. So, it's a two-step process, first start with applying the oil to your face and then follow up with the nourshing sheet mask for 15 min. made from a 100% natural silky soft material from Japan. The price is right, too. Each mask costs $10.
You can find the entire collection and discover more at starskin.com.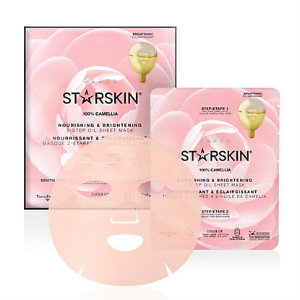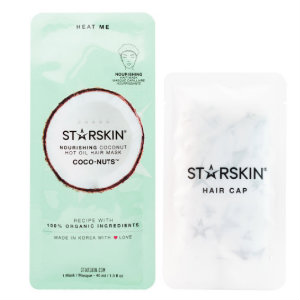 ---