Beauty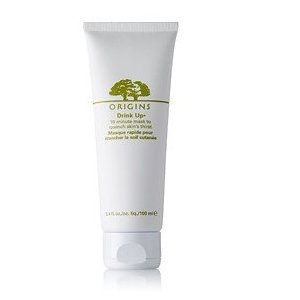 Top 10 'Must Have' Products - OCtober
10.01.10
By Lori Brystan
1.Essence of Beauty Wedges
Non-toxic foam is extremely soft, absorbent and durable. This highly effective formula helps to resist crumbling and flaking. Use wedge to: Help smooth on moisturizers. Help blend make-up colors and contours.
"These are the sponges I use to apply foundation and clean up under my eyes."
http://www.cvs.com
2. Renewal Lip Complex by Dermalogica
A sophisticated daily treatment with a patented polypeptide restores delicate tissue, minimizes contour lines and helps prevent the signs of aging.
"Use this before bed as a deep lip treatment."
http://www.planetbeauty.com
3. Too Faced Metal Eyed Liner – Shotgun (color)
Line your lids with the intensity and glamour of liquid metal. These long-lasting, non-smudging, multi-dimensional liquid liners come in eight shimmering shades. Our Metal-Eyed formula is quick drying, easy to apply and will never flake or fade.
"This grey metallic eyeliner is great on top of a grey smoky eye shadow for that wet edgy look."
http://www.planetbeauty.com
4. Anastasia Beverly Hills - Brow Duality
A double-ended matte and shimmer highlighter. Anastasia Brow Duality pencil features a matte highlighter on one end and a shimmer highlighter on the other. Use the Matte side during the day to create a soft highlight. For those nights on the town, use the Shimmer side to give your eyes that soft, satiny glow. Its silky formula is enriched with vitamin E and contains light-diffusing pigments to even out skin tone.
"Easy to use and gives the illusion of a bright lifted eye. You can also use the highlight end on the bow of your upper lip."
http://www.sephora.com
5. John Frieda Collection – Luminous Color Glaze
This semi permanent hair gloss can be used as part of your daily hair care routine, or as a once-a-week shine treatment.
"A salon treatment you can do at home that I use once a month for a boost of shine."
http://www.cvs.com
6. Origins Drink Up Mask
A 10-Minute mask to quench skin's thirst.
"Smells like a fruit smoothie! My skin drinks this up – that is how I know I need it, especially after those nights I forego all skin care and fall into bed."
http://www.origins.com
7. Alterna Overnight Hair Rescue
This instantly penetrates deeply into hair delivering vital nutrients for transformational results while you sleep.
"I love this alternate way to give my hair the conditioning it needs. It is amazing that it isn't wet."
http://www.planetbeauty.com
8. DDF Dramatic Radiance TRF Cream
This cream is a lightweight, anti-aging moisturizer formulated with TRF (Tissue Respiratory Factor) to help revitalize fatigued skin. Augments oxygen utilization to restore the appearance of youthful suppleness and elasticity.
"After just one use my skin looked rosier and healthier."
http://www.planetbeauty.com
9. Nailtiques – Nail Protein Formula #2
Treatment for soft, peeling, bitten weak or thin nails.
"Ladies this really works. My nails grow faster and stronger than ever. Follow the directions and I promise you will get results – fast!" Tina – Brystan Studio: Studio Manager
http://www.planetbeauty.com
10. Enjoy Styling Spray
Hairspray with a firm, flexible, and brushable hold. Styling Spray is great for styling and finishing! It is a Non-sticky heat activated thermal protection hair spray with incredible shine. Great when used with curling irons, hot rollers, and flat irons. Excellent for adding definition to curl and creating volume.
"Prior to curling hair use this spray. Not only does this protect hair from heat but your curls will last much longer."
http://www.planetbeauty.com
Tip of the Month…
A good night sleep." Do you wake up in the middle of the night? This can really mess with your happiness and natural beauty. So I have found that time released melatonin really helps to keep my asleep all night. It will help your body and mind gets the rest it needs."
Share your thoughts or questions with us at info@brystanstudios.com attn: Lori Brystan/Greer's OC Beauty Editor. All submissions become the property of Brystan Studios and Greer's OC.
---
For Your Eyes Only
10.01.10
Owner: Julie Bishop
For Your Eyes Only is an eyelash extension salon and studio, specializing in the fine art and precision application of Semi Permanent Eyelash Extensions. Julie Bishop is the owner & operator, specializing in expert application techniques and training. The Salon has been open for four years, and has been in the industry for 15 years, and now 5 years in lashes.
Lashes truly are a remarkable and beautiful renewal to the eyes and face.
We invite you to try our lashes at 50% off any new service. You may just be addicted....
For Your Eyes Only
27001 Moulton Pkwy., A-116, Laguna Hills, CA 92656
5 & 73 FWY close
949-831-3800
Lori's Words:
Julie is truly one of the best in Orange County. Her attention to detail and the professional atmosphere says it all. Perfect for the Holiday season or for woman who likes to wake up looking beautiful.
Massage By Lila
Relax and let the spa come to you!
Lila Rauch has been a licensed massage therapist serving Orange County for the past 15 years. While working with local spas, she encountered many requests for those who enjoy the health benefits and relaxation of a resort quality massage in their home or place of business. She now exclusively works on location where every massage is a custom session. From gentle relaxation to deep therapy, Lila's approach combines several techniques tailored specifically for the individual.
To increase overall wellness, every massage includes aromatherapy with pure therapeutic grade essential oils. Oils not only provide a more luxurious experience but offer many holistic benefits such as pain relief, emotional, and immune support. The goal is to provide a complete experience that nourishes the mind, body and spirit.
Call for an appointment (949) 433-1369 Available Monday-Friday 9am-7pm
For a limited time Lila is offering Greers members a special day time rate of $65 an hour. When booking your appointment before 3:00pm. Appointments booked after 3:00pm resume the regular rate of $120 an hour.
Lori's Words:
Lila is by far the best massage therapist I have had work on me. Her healing touch and good energy rejuvenates your mind, body and spirit.
It's Not a Fad…..But the Cosmetic Line of the Future
Permanent Cosmetic Make-up
Spavanti International, is a Permanent Make-up Center located in Aliso Viejo, CA. Marsha Benson, owner and founder is a Certified Intradermal Cosmetic Specialist with over 20 years in the beauty industry. She is the expert among experts in the field of Permanent Make-up application. Her dedication in helping women of all age's feel and look their best extends beyond a profession. She offers an alternative, not for change itself, but to bring out the reflection of the best inner and outer image of an individual. She also specializes in color and design correction and custom blends the perfect color for each individual client. She uses organic pigments that contain no oxide. She has established her reputation as being one of the best in this industry and has many clients travel from around the world to have their permanent make-up done personally by Marsha.
Call Spavanti International to find out more about their services and schedule your personalized appointment (949) 443-4877.
WHEN IT'S PERMANENT, INSIST ON THE BEST!!
Lori's Words:
I had one eyebrow that was thinner and shorter than the other and Marsha fixed it for me so no more eye pencil for me! So easy and almost painless
---