Greer's Daily Dose
Bear Flag's New Fishin Spot
03.02.12
This is a great week for food in Orange County! We're very excited Bear Flag Fish Company has opened a second location in Newport Beach this week.
Located at the Crystal Cove Promenade, the seafood restaurant brings a unique spin on the fish market to the beach. Bear Flag Fish Co. has some of the freshest seafood in town and has dishes suited to your mood. Stocked only with the highest quality of what the ocean has to offer, you can enjoy traditional seafood dishes like shrimp cocktail or New England clam chowder, opt for sashimi or rice bowls, sit down with a healthy grilled seafood sandwich, or chow down on grilled fish tacos. You can taste the freshness in every dish!
We love the atmosphere, but if you're in a rush, the fish shop offers to-go, as well as catering services.
Open 11 a.m. to 9 p.m. daily.
Bear Flag Fish Co. is in Crystal Cove Promenade at 7972 Pacific Coast Hwy. in Newport Coast. 949.715.8899.
Clearly Corrective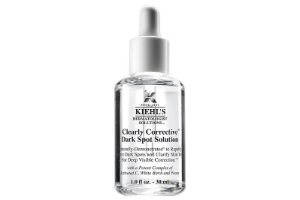 Looking for a way to reduce skin discoloration and dark spots? Kiehl's Since 1851 at South Coast Plaza just launched Clearly Corrective, a product that's getting high praise for evening skin tone and targeting discoloration and dark spots, using an ingredient called Activated-C (Kiehl's is first to use this "next generation" Vitamin C in the U.S.).
The results are remarkable, 55% of women using it reported a significant reduction in dark spots intensity in just 2 weeks. The fast-acting serum should be applied to the face both day and night under moisturizer.
Kiehl's Clearly Corrective Dark Spot Solutions costs $49.50 for 1 oz. bottle.
Kiehl's is at South Coast Plaza in Costa Mesa. 714.427.0998.
---
More Daily Doses