Greer's Daily Dose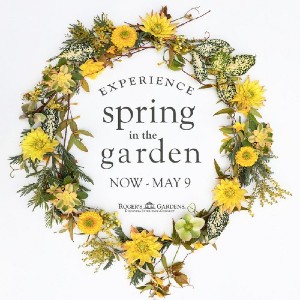 Celebrate the Spring Season at Roger's Gardens!
04.06.21
Discover the world of nature, gardening, orchids, and indoor plants at Roger's Gardens. Experience viewing artistic garden displays for inspiration. Learn how to rejuvenate your garden by creating a beautiful flowering and bountiful edible garden. Connect with their gardening experts and discover specialty plants through weekly live streams. Decorate your home with unique statement pieces.
Bring nature and beauty into your garden and home.
Weekly Gardening Tips LIVE Streams on Facebook & Instagram Every Tuesday and Thursday at 9:30 a.m.
Weekly "Plant of the Week" Features
Every Thursday at 9:30 a.m. on Facebook & Instagram
Experience Spring in the Garden! Tune in to hear our Horticulturist, Sarah Smith, as she shares with you Roger's featured plant of the week. Our buyers have sourced this plant which will be available while supplies last. Be sure to ask all your questions about this amazing plant during the live stream.
John Cosby Art Exhibit
Now – April 18 from 9 a.m. – 6 p.m.
Celebrate the new season by viewing local Plein Air Artist, John Cosby beautiful oil paintings. Available for limited time on display in the Art Gallery Don't miss this special opportunity to view these exquisite pieces in person.
Roger's Gardens is at 2301 San Joaquin Hills Rd., Corona del Mar.
---
More Daily Doses