Greer's Daily Dose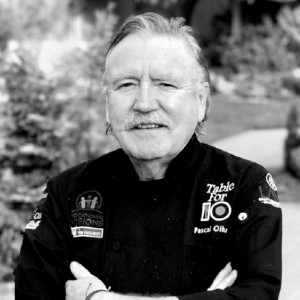 Chef Pascal Olhats Shares His Big News
05.14.21
After over 20 years operating Café Jardin at Sherman Library & Gardens and owning restaurants in Orange County since 1988, Chef Pascal Olhats has decided to fold his apron and start a new chapter.
"It is bittersweet to announce that the last day of Café Jardin will be May 22nd, 2021," said Pascal. This may sound like a retirement; however, it is not, I am retiring from restaurant ownership, but not from the food industry."
His plate will still be full. Here are his projects in his own words:
Pascal Cuisine Catering" a top private events company
Pascal's merchandising, I will develop my own and amazing coffee brand soon available online
I am continuing to teach French Cuisine at Saddleback College.
All my recipes soon to be videotaped.
We are also developing a Culinary Professional "Apprentice program."
Want to learn French Cuisine in France?" I have a project to organize cooking and culinary experiences in my own town of Rouen, Normandy in Northern France. Just for you my American Foodies!
Soon details of all these projects will be available at pascalrestaurants.com and pascalcuisine.com
If you like to be added to my email list as announcements are unveiled, please sign on our website.
Voila! Contact me: pascal@pascalnpb.com
---
More Daily Doses