Greer's Daily Dose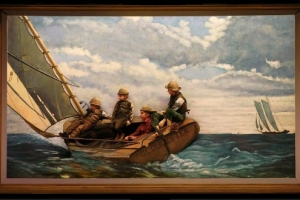 Give Mom the Gift of Pageant of the Masters!
05.06.21
Tickets for the much-anticipated 2021 Pageant of the Masters are now on sale and make a great gift for Mother's Day! The iconic production of living pictures returns to Laguna Beach July 7 through September 3, 2021. In the 2021 Pageant of the Masters, "Made in America: Trailblazing Artists and Their Stories," audiences will meet the artists who not only made this country their home, but let their creativity be inspired by moments of which this nation was founded on.
Through a collection of tributes to artists who made their mark in American Art, a compelling portrait of these artists will come to life with all the theatrical magic that makes the Pageant a one-of-a-kind, must-see summer tradition.
Tickets start at $30 per person at PageantTickets.com or by calling 800-487-3378.
---
More Daily Doses