Greer's Daily Dose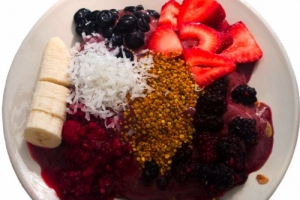 Organic Meets Fro-Yo!
03.07.11
Delicious organic foods and frozen yogurt meet at the new Active Culture in Laguna Beach. The family-owned yogurt shop and café specializes in organic self-serve frozen yogurt, healthy shakes, detox smoothies as well as healthy breakfast and lunch bowls. Try the popular LB rice bowl, with organic brown rice, Italian prosciutto, goat's milk cheese, apples, and dates; or the acai bowl with Greek yogurt, acai, organic granola, flaxseed, bananas, and berries; or enjoy veggie bowls, wraps, and local Kean coffee.
In the golden age of modern brightly-colored fro-yo shops, Active Culture is homey and charming in a Spanish-style cottage that shares wall space with FOAsouth, a new satellite gallery of Festival of Arts. The current display features dramatic black and white photography by Stillman F. Sawyer from the Festival of Arts permanent art collection. A perfect Laguna spot, combining good nutrition and art under one roof.
Open 8 a.m. to 9 p.m. Sunday through Thursday; 8 a.m. to 10 p.m. Friday and Saturday.
1006 S. Coast Hwy. in Laguna Beach. 949.715.5188.
Wicked Tix!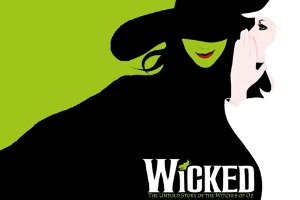 Here's your chance to see the celebrated musical "Wicked" and sit in prime orchestra seats for just $25. Segerstrom Center for the Arts is holding a lottery for a limited number of orchestra seats the day-of-performance Wednesday through April 3. Just show at the Segerstrom Center Box Office 2½ hours prior to show and you can enter your name, 30 minutes later they'll draw names for orchestra seats at $25 each, cash only. The lottery is limited to two tickets per person.
"Wicked" tells the back story of the misunderstood, wicked witch from the Land of Oz. Regular tickets start at $38.75 and are available now. For show times and dates check online here.
Segerstrom Center for the Arts 600 Town Center Drive in Costa Mesa. 714.556.2787.
Happy Feet!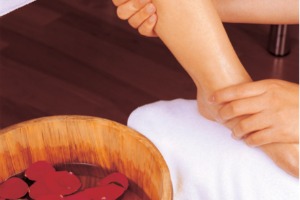 Make your feet happy! Jade Foot Massage, specializing in a variety of massages at affordable prices, just opened its store in Walnut Village Center in Irvine. The upscale spa offers foot massage, seated neck, back and full body massage featuring reflexology and aromatherapy. The lead therapist has more than 10 years experience offering massage for relaxation, healing and other health benefits.
Open daily from 10 a.m. to 10 p.m. Walnut Village Center is at 14409 Culver Dr., at Walnut, in Irvine. To book an appointment or for more information, please call 949.651.6168.
---
More Daily Doses