Greer's Daily Dose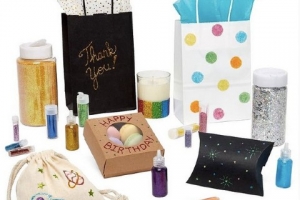 Paper Mart Celebrates 100 Years in Business With Fundraiser
05.11.21
Paper Mart in Orange is celebrating 100 years as a family-owned business this year. As part of their celebration, on Wednesday, May 12 they'll be donating a percentage of Paper Mart sales to help benefit Bracken's Kitchen that feeds hungry children and adults a tasty, nutritious meal with dignity.
Paper Mart has flourished over the years in the retail packaging space: they're not a retail store! Anyone can create an account and order from their website, but business buyers benefit even more!
Choose from boxes, bags, ribbons and bows, gift wrap, containers, shipping supplies, crafts, party and occasion goods and customized items.
Paper Mart is proud to offer a multitude of discount opportunities and pricing options based on volume and pre-orders for businesses. They've helped hundreds of companies improve their branding with custom printing and just about every size and color container you can imagine.
Whether you're looking to buy shipping and packaging products like bubble mailers or craft supplies like ribbon and burlap bags, they'll make the buying process a breeze.
Paper Mart can accommodate all of your crafting interests and business packaging needs alike.
For more information, visit papermart.com.
---
More Daily Doses