Greer's Daily Dose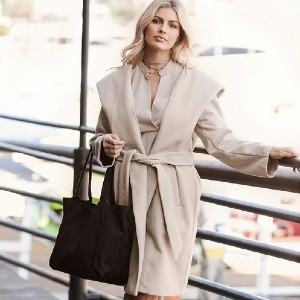 Newport Beach-Based Piper, Washable Luxury Bags
05.20.21
Meet Piper, a new Newport Beach-based handbag line designed by two sisters Jane, Cindy and Linda Chen. They set out to create born a luxury handbag that isn't just stylish and functional; it's washable and made from eco-luxury fabrics.
"For the past year, my sisters and I have poured our hearts and energy into research to design the world's cleanest washable (and dryable) luxury bag - the first of its kind - crafted from GOTS-certified organic cotton," said co-founder Linda Chen. "Each design is inspired by the beauty of the Pacific Rivera and made from innovative eco-luxury fabrics, including washable fabric made from recycled plastic bottles."
They are also committed to giving back. They'll be donating a portion of all proceeds from a PIPER design to provide food and supplies to families in immediate need, through their Positive Effect Program TM or "PEP".
"We want our definition of luxury to not only mean the comforts of high-quality pleasures but also to stand for acting on our responsibility to give back and make a positive impact on our communities and planet. P I P E R is committed to the belief that kindness is better - and kind is powerful."
More pieces in the collection will roll out soon; the first bag that's on pre-order now at pipernewport.com is the Certified Organic Premier Bag in white and black. *Expected ship date May 24-28, 2021.
The design is machine washable & dryable so you can enjoy the luxury of a clean, fragrant bag in hours. The bag has a side interior for beverage or bottle holders. It fits a laptop, documents, and files. It also can fit baby wipes, diapers, lotion, and a changing mat. You can also carry an iPad, books, phones, and valuables. And, there's a zippered pocket to carry a passport, boarding pass, pens, and treats.
The brand will be launching this summer/fall and they are taking pre-orders now at pipernewport.com.

---
More Daily Doses