Greer's Daily Dose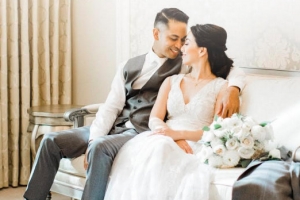 The Ranch Wedding Showcase
04.17.18
The Ranch Private Dining & Events Center will host a Wedding Showcase on Sunday, April 22 from 1 to 4 p.m. The event will be the first of its kind since the venue's opening in 2013. With five-star ratings on Yelp, The Knot and WeddingWire, The Ranch Private Dining & Events Center has grown to become one of the top-rated venues in all of Orange County.
Guests are invited to tour the 10,000+ square feet Events Center, located on the sixth floor above the award-winning Ranch Restaurant & Saloon and sample a tasting menu by the award-winning culinary team of brothers, Executive Chef Michael Rossi and Pastry Chef Dave Rossi.
The Ranch Culinary Team supports nightly business in the Restaurant & Saloon, as well as all events on the sixth floor. They will showcase guest favorites such as:
Slow Braised Beef Short Ribs
Corn Whipped Potatoes / Cabernet Jus

Fava Bean Crostini
Meyer Lemon / Black Truffle / Shaved Parmesan

Country Fried Petaluma Quail
Weiser Farms Potato Salad / Applewood Smoked Bacon / Brentwood Corn / Apricot BBQ Sauce
The venue will be fully-decorated and setup to showcase each of five private rooms. Orange County's finest wedding service professionals will be onsite to help plan your special day, including photographers, coordinators, florists, DJs, dress and tuxedo stylists, hair & makeup professionals and more!
Incentives will be offered to guests who will book their event within 30 days of attending the Showcase.
There is no cost to attend the Wedding Showcase. However, reservations are requested.
To make your reservation, visit theranch.com.
1025 E. Ball Rd. Sixth Floor, in Anaheim
---
More Daily Doses