Greer's Daily Dose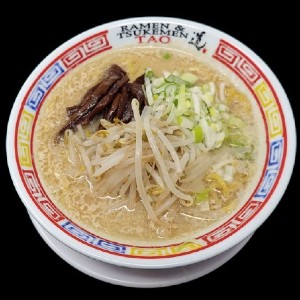 Top Ramen Restaurant Opens In Orange
04.21.21
Japanese Chef Toshimasa Sano just opened his second ramen restaurant in Orange. Chef Sano was trained at the famed Tsujita ramen restaurant in Tokyo and opened his first restaurant RAMEN & TSUKEMEN TAO in Buena Park in August 2019, which the Orange County Register named second on the top 10 Japanese ramen restaurants in Orange County in 2020.
Chef Sano is especially excited about this second location in Orange County, which can safely serve twice as many customers as the Buena Park location. A new menu will feature vegetarian ramen options as well as ramen dishes made with miso broth, the specialty of Tsujita, which has become an artisan ramen brand that was selected one of the best 10 ramen shops in Tokyo by the readers of Japan Times in 2019.
"Miso is a traditional Japanese seasoning made by fermenting soybeans with salt and koji mold. It's full of probiotics and linked to a variety of health benefits, including a stronger immune system," Sano said. "I hope to serve this umami-packed miso-based ramen to residents of the City of Orange."
The new location also has a bigger selection of appetizers and other dishes as well as alcoholic beverages.
Sano's menu includes five kinds of ramen noodles: His signature miso-based Tsukemen dipping noodle, White Miso Ramen, Red Miso Ramen, Vegetarian Ramen and Savory Chicken Ramen, along with toppings such as Pork Chashu (roasted pork), Soft-Boiled Eggs, Menma (marinated bamboo shoots), Bean Sprouts, Corn, and Spicy Tao (a spicy paste made with garlic and hot chilli paper).
Sano extended non-ramen and appetizer options at this Orange location. They include three types of rice bowls (Chashu, Spicy Tuna, and Takana vegetables), four types of Buns (Pork, Spicy Pork, Chicken and Spicy Chicken) and Japanese favorite Curry Rice. Among the appetizers are Chicken Karaage (Japanese fried chicken), Takoyaki, Agedashi Tofu, Gyoza, Shumai, Seaweed Salad and Tofu Salad. Also new is a Kids Plate.
Responding to numerous customer requests, Sano decided to include Vegetarian Ramen with miso broth and eggless noodles for vegan diners. Another addition to the menu is Savory Chicken Ramen made with chicken broth.
A native of Tokyo's historical district called Asakusa, Sano moved to California in 2019 to manage the first Ramen & Tsukemen TAO location in Buena Park. He was trained in Tsujita by its founder for 10 years prior to his dream-come-true adventure of owning his own restaurant in the U.S.
The restaurant has 42 seats and will be open Monday through Sunday from 9 a.m. -11 p.m.
2143 N Tustin St Ste 1, Orange.
Image courtesy RAMEN & TSUKEMEN TAO
---
More Daily Doses