Greer's Blog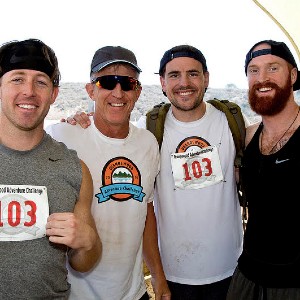 04.21.21
Orangewood Foundation is hosting their Annual Orangewood Adventure Challenge on Saturday, April 24, and this time it's taking place in our own backyard – at the Newport Dunes! The Orangewood Adventure Challenge is an exciting and fun multi-sport, team-based race in which teams of four individuals run, navigate, and tackle challenges along a course.
The event is about working, training, and competing together as a team, across a course that's designed to test and push your limits. Each challenger donates $1,500 as an entry fee, and sets a goal to raise funds from family, friends, and colleagues that go toward helping foster and community youth thrive and prosper. Last year's challenge raised over $320,000.
Want to become an event Sponsor? With several event sponsorship levels and benefits, this is also a great opportunity for companies to gain increased brand visibility, reach new clients or customers, community goodwill, and be part of one of Orange County's most unique fundraising events. Farmers & Merchants Bank, Samueli Foundation, and Optima Tax are confirmed sponsors for this year's Adventure Challenge. Info on sponsorship opportunities can be found here, and/or participants can also email Orangewood's Corporate Relations Manager, Juliet Patino, at jpatino@orangewoodfoundation.org.
---
More Greer