Greer's Blog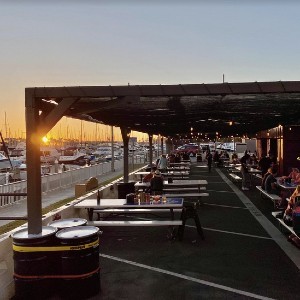 04.07.21
San Pedro Fish Market Long Beach debuts Bands on the Bay on Thursday, April 8 with Paul Lemire from 3 to 6 p.m. It's a spring entertainment lineup featuring acoustic guitarists, Top 40 cover bands and more. Guests are invited to enjoy live music and fresh seafood on the restaurant's expansive, physically distanced patio overseeing Southern California's breathtaking waterfront from 3 p.m. - 6 p.m. San Pedro Fish Market offers a wide selection of family-style seafood trays, fresh fish entrees, cocktails and more.
San Pedro Fish Market remains committed to the health and safety of employees, guests and the surrounding community and follows all guidelines from local and state authorities and the CDC.
Bands on the Bay performances are from 3 - 6 p.m.
Thursday, April 8: Paul Lemire
Wednesday, April 14: The Killer Lips
Thursday, April 15: Evyn Charles
Wednesday, April 21: Hollywood Blonde
Wednesday, April 28: Faultlines
Thursday, April 29: Box of Chocolates
Open 11 a.m. to 8 p.m. Thursday – Monday; 3 to 8 p.m. Closed Tuesday.
San Pedro Fish Market Long Beach is at 6550 E Marina Dr., Long Beach. 562.606.0090
---
More Greer