Greer's Blog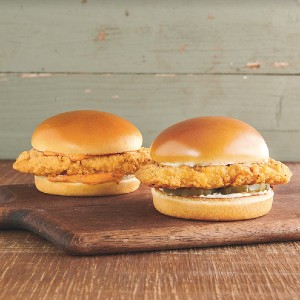 04.30.21
Farmer Boys, the farm-fresh fast-casual concept known for its award-winning burgers and exceptional service, is permanently adding its duo of Fried Chicken Sandwiches to the menu! The sandwiches were originally introduced for a limited time, but due to the popularity, customer feedback, and consumer demand, the duo will remain on the Farmer Boys menu of farm-fresh favorites indefinitely.
The Classic Fried Chicken Sandwich features mayonnaise and pickles on a brioche bun for a classic task take on a homestyle sandwich, while the Fiery Fried Chicken Sandwich brings the heat with an added kick from fiery Farmer's Sauce.
Farmer Boys has 12 locations in Orange County. You can find one near you at farmerboys.com.
---
More Greer