Greer's Blog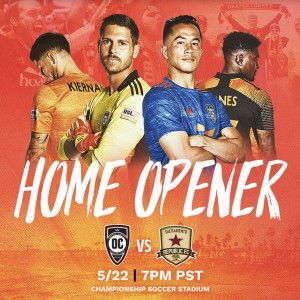 05.21.21
After 440+ days the Orange County Soccer Club will welcome fans back to Championship Stadium in Irvine for exciting professional soccer versus the Sacramento Republic on Saturday, May 22 at 7 p.m.
Orange County SC Home Opener is at the Championship Soccer Stadium in Irvine.
Limited seats are still available. Fans can watch on Cox YurView & ESPN+
The ALL-NEW Championship Soccer Stadium, in the Orange County Great Park of Irvine, is part of the first phase of the Sports Complex that is sure to become Orange County's premier recreation destination.
Championship Soccer Stadium at the Orange County Great Park
8272 Great Park Blvd in Irvine.
---
More Greer