Greer's Blog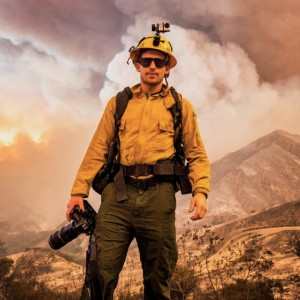 04.08.21
Newport Beach Public Library presents Library Live with Stuart Palley, author of Terra Flamma: Wildfires at Night on Friday, April 9 at 6:19 p.m.
Palley is a photojournalist who has been documenting the California wildfires for the last six years. His book Terra Flamma: Wildfires at Night (2018), reveals nature's response to extreme drought and rising temperatures in the forested areas of the sunshine state. Being a trained wildland fire fighter, Palley captures his images and stories on the frontlines. His environmental work has been recognized many times by the prestigious Pictures of the Year International organized by the Donald W. Reynolds Institute for Journalism.
Palley has photographed for National Geographic Magazine, The New York Times, The Wall Street Journal, WIRED, New York Magazine, and The Washington Post.
In conversation with Douglas McCulloh, Artist and Senior Curator at UCR Arts: California Museum of Photography.
General $10 per household // NBPLF Members receive 25% Discount
Tickets are available here.
---
More Greer