Greer's Blog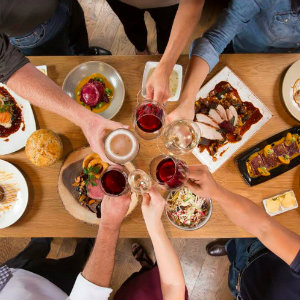 11.25.19
Chefs Michael Rossi and Dave Rossi of The Ranch Restaurant in Anaheim are cooking up a special holiday treat for Thanksgiving – a feast fit for the whole family! Inspired by ingredients from their very own heirloom farm in Orange County, Chef Michael crafts dishes like Mary's Organic Free-Range Turkey, Wyoming-Raised Buffalo Prime Rib, and Pheasant Meatloaf, while his brother Pastry Chef Dave brings delectable treats like Harvest Pumpkin Cheesecake and Hand-Crafted Honeycrisp Apple Crostata! The Four-Course Preset Menu is $85 per person.
Thursday, November 28 from 2 p.m. – 7 p.m.
The Ranch Restaurant (corner of Ball and Lewis in Anaheim, less than 2 miles from Disneyland and Honda Center). 714.817.4200.
---
More Greer