Greer's Girls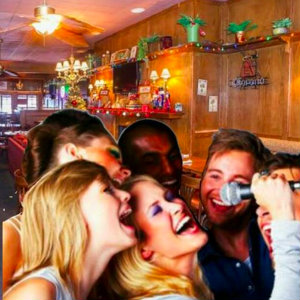 10.14.15
By Mimi Ngo
The karaoke aficionado often enjoys impromptu karaoke sessions. Sometimes the urge to karaoke strikes mid week, after work or after dinner. The problem with this is tirelessly searching for a place online only to find that you've missed karaoke night or are a few days early till the next one.
The solution: karaoke 7 nights a week at Pineapple Hill Saloon and Grill in Tustin.
Every night starting at 9 p.m., Pineapple Hill hosts karaoke with an enthusiastic KJ leading the night in song. Need to build your strength for a night of singing? Browse the menu for entrees and appetizers because no karaoke aficionado should sing on an empty stomach.
Weeknights may have smaller crowds and typically gets busier later in the evening. Less crowded nights are the perfect opportunity to practice or try out a new song without the anxieties of a large audience.
After practicing all week, you will be all ready for the weekend where more people come to join in on the karaoke fun.
654 E. 1st St., in Tustin. 714.669.9818.
---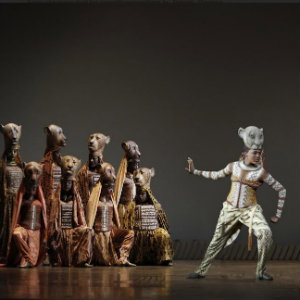 10.12.15
By Kelley Moody
A childhood classic comes to life in the form of Disney's Broadway hit "The Lion King." Seen by over 80 million audience members globally, The Lion King leaps to the Segerstrom stage in its 18th year of performances. This show is designed for children and adults of all ages and will take even the youngest theatergoer to the heartland of the African savannah. You can see a behind the scenes view here.
Dazzling costumes and masks created by Tony Award winner Julie Taymor places elephants, giraffes, and of course the king of the jungle into audience aisle ways and across the stage. With a transformative set, Simba travels throughout the Pride Lands finding adventure and friendship on his journey to confidence and self-acceptance. The show's technical elements work in tandem with the score to bring the rhythms of Africa into the Western world. Academy Award winning music featuring Elton John and Tim Rice will keep audiences humming the vibrant tunes all the way home.
"The Lion King" boasts the greatest international gross of any film, Broadway show, or entertainment title in box office history. It can currently be seen in ten locations around the world and has been featured in 20 countries.
"The Lion King" will prowl the Segerstrom Hall stage until Sunday, November 1.
Shows will play Tuesday through Saturday in the evenings at 7:30 p.m. and Sundays at 6:30 p.m. with matinees on Saturday at 2 p.m. and Sunday at 1 p.m.
Premium Ticket Packages are available for purchase and include prime seating, souvenir program, and a merchandise item. Individual tickets start at $31 online at SCFTA.org, over the phone at 714.556.2787, or in person at 600 Town Center Drive in Costa Mesa.
The matinee performance on Saturday, October 17 will be accessible for those in need of audio description, open captioning, and sign-language interpretation. Also be sure to visit the audience engagement photo booth offered by Segerstrom.
---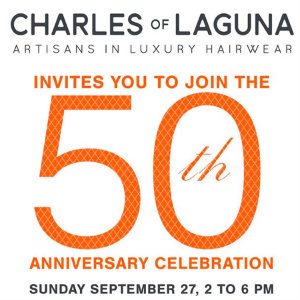 09.24.15
By Mimi Ngo
Charles of Laguna best known to locals as, "Charles Wigs," is anything but you're typical wig shop; they are an atelier that specializes in giving men and women a customized hair fitting that will result in natural-looking hair.
With customers ranging from those with medical hair loss, alopecia or even those who desire better hair, many hair wearers typically strive for anonymity, so to celebrate 50 years of business, Charles of Laguna is hosting their anniversary celebration with the public on Sunday Sept. 27 from 2 to 6 p.m.
To celebrate, Charles of Laguna will be hosting a book signing for Patty Farmer's new book, "Playboy Swings: How Hugh Hefner and Playboy Changed the Face of Music." Mingle to the sounds of live tenor saxophonist Ira Raibon, formerly of Earth Wind & Fire.
Also, receive a mini Tarot card reading from Ashley, a renowned astrologer and SunGoddess In one of the atelier's private rooms. You will also be to see live hair demonstrations that will show you how Charles of Laguna specializes in their craft.
Charles of Laguna will be donating 10 percent of the event proceeds along with Farmer's book sales to Kristine Taylor Philanthropies.
Come join beauty's secret society of hair wearers and find out what Charles of Laguna is all about.
1816 S. Coast Highway in Laguna Beach. 949.494.8775
---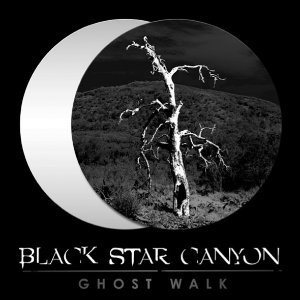 09.11.15
By Mimi Ngo
While doing my hiking research on Black Star Canyon located in the Santa Ana Mountains, I had discovered a new way to explore this hiking trail. OC Ghost and Legends Tours allows you to experience this trail on a guided tour at night in search of paranormal activity.
I have done the hike myself and even in daylight, there were eerie moments that cause you to pause at the sound of rustling leaves or other sounds that cannot be described. Imagine being able to experience this thrill with a group of fellow hikers and experienced guides at night.
If you're looking to explore another "haunted" part of Orange County, OC Ghost and Legends Tours also offer a ghost walking tour of Los Rios Street in San Juan Capistrano, which is considered one of the most haunted neighborhoods in the world.
On these tours, audio recordings are taken and played back after. There are some reports of strange sounds captured on these recordings. Also, each tour is tailored to fit the feel of each group. No one tour is the same.
For more information on pricing, dates and private group tours visit here.
OC Ghost and Legends is also on Instagram: @ocghostsandlegends
---
More Greer's Girls