Greer's Girls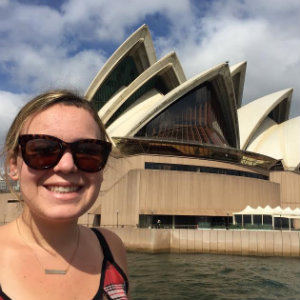 06.28.16
I'm Madison Wiesner, a senior at Newport Harbor High School. I'm a fan of all things food, movies, and books. I hope one day to be able to work in publishing and help others love to read as much as I do. In my free time, I love baking, reading, listening to music, and watching movies.
Music, movies, and books basically give me sustenance. I try to go see all of my favorite bands play when they come to Irvine and LA, which luckily is supported by my parents. I like to go with my family and friends to the movies when I get the chance, too.
And reading has been my passion for as long as I can remember, creating a getaway for me from life. I'm really excited to start working with Greer and I hope that I can help others discover new and interesting places.
---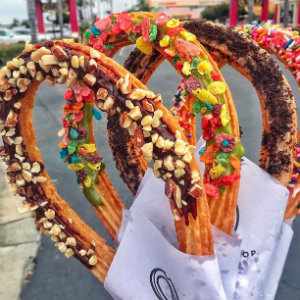 06.23.16
By Asma Mohammed
The Loop: Handcrafted Churros in Westminster celebrated its grand opening recently on June 12 and has had a line out the door everyday since then, and with good reason. The atmosphere is minimalist and fresh, using whites and neutrals for the decor and a blackboard for the menu.
They offer several options for types of fresh, handmade churros. Firstly, four types of base churros are offered: plain, sugar, cinnamon, and cinnamon sugar.
Three options are available for churro flavor pairings: a plain churro with dipping sauce (multiple options including Nutella, chocolate, caramel, etc.), a glazed churro with various toppings (glaze options are: Matcha green tea, white chocolate, milk chocolate, and dark chocolate), or a plain churro with vanilla ice cream and various toppings.
Open noon to 10 p.m. Sunday through Thursday; noon to 11 p.m. Friday and Saturday.
9729 Bolsa Ave. in Westminster. 714.713.8570.
---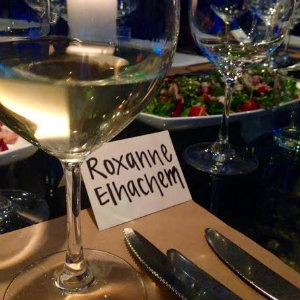 06.08.16
By Roxanne Elhachem
Cucina Enoteca Restaurant Newport Beach in Fashion Island kicked off June with an exclusive wine dinner with John Terlato of Terlato Wine Groups. The dinner was set in the back patio of the restaurant, giving it a more intimate feel, and included lots of wining, dining, and learning.
The delightful John Terlato spoke to the group of foodies and bloggers, such as myself, how he came to be a successful winemaker. He shared stories of working with wine as a young boy with his father and grandfather, "Wine was always at the table. My dad wanted it to be a beverage for us, not an alcoholic drink that can be abused. So it was always available to us." He conducted the wine tastings for the table while talking about his passions for his wines and the process from grape to bottle.
There were 7 wines presented with several dinner items from the Cucina Enoteca menu:
2015 Pinot Grigio, Friuli
Stuffed fried squash blossoms
2013 Elevage Blanc
2013 Sanford Chardonnay
Both paired with chopped salad, beets and avocado, and the arugula heirloom tomato
2012 Sanford Pinot Noir
2013 RutherFord Hill Merlot
2012 Chimney Rock Cabernet Sauvignon
2012 Napa Valley EPISODE
All paired with Roasted Cauliflower with pine nuts, dates, and limes; Lamb 'Osso Bucco' Confit, Short Rib Pappardelle; Grilled Octopus.
The night ended on a sweet note with a creamy Tiramisu and a Creme Fraiche Panna Cotta.
This is not the first wine dinner Cucina Enoteca has hosted. The establishment hosts constant wine dinners and tastings, at least a few a month. All members of the community are welcome to participate and register themselves in the events. Cucina Enoteca also offers guests a large collection of wine to choose from to purchase to enjoy at home.
Previous events as well as the future events are all on Cucina Enoteca's website
For more information about the Terlato Wine Group and new additions in the Terlato Kitchen collection, visit terlatokitchen.com and twg.com
---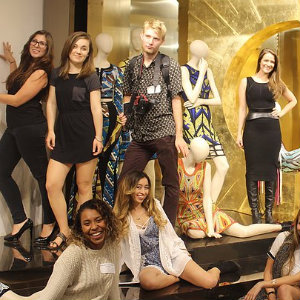 04.12.16
By Christianna Barrack
Fashionomics LIVE, a non-profit internship program, presents #Fashion+ArtLIVE, at the OC Fair and Event Center, Saturday, April 16, at 3 p.m.
This student-produced fashion and talent showcase celebrates the return of the arts to schools, and is free of charge. Guests will be treated to music and dance performances lead by Chapman University and UC Irvine production crews of stylist, set designers, graphic designers, and more.
Caitlin Carmichael, who is known for her roles in "Criminal Minds," "True Blood," and "Hot in Cleveland," is set to MC, and professional model Michael Aronwits who was featured in Italian Vogue at the age of 17, will be on hand to coach students on walking, posture, and quick changes.
Backstage tours will be available, along with a post-show meet and greets.
The events sponsors include: Crossroads Trading Company, Toni&Guy Hairdressing Academy, Michelle Fong, Founder of Dial M for Make Up, XOP Floral, and Newport Harbor High student DJ, Jesse Camano.
Fashionomics LIVE is dedicated to sharing the many professions within the industry, via unique experiences and internships for high school and college students.
OC Fair and Event Center is at 88 Fair Drive in Costa Mesa. 714.227.9878.
---
More Greer's Girls