Greer's Girls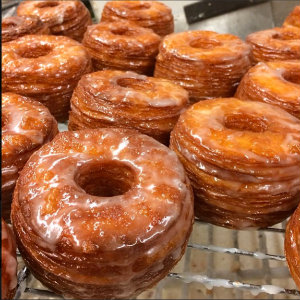 02.14.14
By Kelley Moody
DK's Donuts off Chapman Ave keeps visitors happy 24/7 with incredibly low prices and delectable baked goods. Each item has a dainty design looking just as great as it tastes. This quick stop has a friendly staff and speedy service providing doughnuts, bagels, and more!
DK's is best known for their version of the cronut: a crescent glazed over with nutella and filled with fresh strawberries. This delicious treat has attracted audiences to Orange all the way from San Diego. Red velvet donuts are also now on the popularity rise.
Open 24 hours. Cash Only. 3744 E Chapman Ave. in Orange. 714.633.5858.
---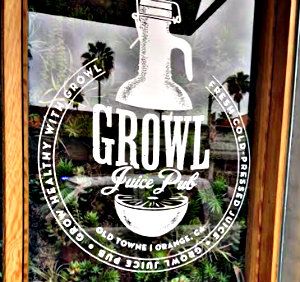 02.12.14
By Kelley Moody
Growl Juice Pub in Old Towne Orange is one of the newer additions to the plaza. It offers 100% organic juices, bowls, smoothies, and more. The offbeat design of the bar is welcoming and well complimented by the sugary and natural tastes inside.
The Circle Sunrise Bowl is a favorite at this sweet juice stop. Topped crispy flakes of coconut and fresh fruit, this bright snack will leave your mouth watering with its tangy pineapple aftertaste.
Other favorite drinks include the Green Gold juice, full of healthy veggies with a ripe taste, or the Panther's Blood mixing a variety of rich flavors. Growl also offers a detox cleanse for $65 a day. Each purchase includes 8 bottles and is recommended for three to five days.
Open 8 a.m. to 8 p.m. Monday through Friday; 10 a.m. to 6 p.m. Saturday and Sunday.
152 N Glassell St, Orange. 714.538.5338.
---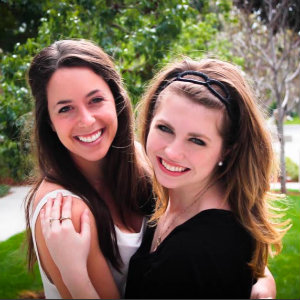 02.11.14
We're excited to announce two new additions to Greer's OC editorial staff, Natalie Aronson and Kelley Moody, two Chapman University students majoring in Television and Broadcast Journalism. Natalie and Kelley a.k.a. "Greer's Girls" will be regular contributors and giving us a younger perspective on the best in fashion, dining and trends in Orange County as well as filming, editing, and producing video segments for Greer's OC TV.
Kelley is a junior majoring in Television and Broadcast Journalism with minors in Peace Studies and Sociology. Kelley has grown up in Mission Viejo pursuing theatre arts, international relations and video production. As an International Honor Scholar Thespian with shared enthusiasm for social issues and performance, Kelley hopes to one day host her own talk show where she can highlight important international and domestic affairs while still entertaining her audience with a celebrity presence.
Kelley is the Vice President of Marketing and former Vice President of Risk Management for her sorority as well as a Chapman Ambassador and Orientation Assistant. She has worked closely with Chapman News, PBS SoCal, Change TV, the Make-A-Wish Foundation, Seacrest Studios and the Beckstrand Cancer Association.
Transferring to Chapman University from Irvine Valley College her sophomore year, Natalie is now a junior pursing a degree in Television and Broadcast Journalism. During her time at Chapman she has also interned with the Orange County Register as a video reporter, The Surf Channel as a writer, and with KNBC as an intern with the Investigative and Consumer Unit. She currently holds the position of Panhellenic Affairs Vice President for Gamma Phi Beta sorority, represents the school as an Ambassador and acts as the Events Co-Chair for the Student Philanthropy Initiative, as well as DJ'ing her own Chapman Radio show, Soundwaves, all while assuming the position of overseeing payroll for the Athletic Department work study employees.
Natalie is passionate about empowering her generation to make changes in their communities and carries that out through a deep desire to pursue local news and work towards rebuilding our nation, one community at a time. In her free time, Natalie enjoys surfing, practicing yoga, and most of all, stand up paddle boarding, where she is in the process of training for races.
---
More Greer's Girls