Greer's Girls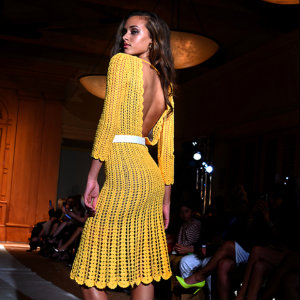 03.24.16
By Christianna Barrack

MW by Mimoza Windisch was invited to present her line of one of a kind, hand knit and crocheted dresses at Orange County Fashion Week 2016 held at the Resort at Pelican Hill. Our Greer's Girl, Christianna Barrack interviewed Mimoza Windisch to find out what it takes to be a fashion designer, and what her OC Fashion Week experience was like.
1. When did you realize that you wanted to be a designer?
From early on, when I was 7 or 8 years old, I was fascinated with fashion inspired by my grandmother. She was a skilled seamstress and artist who taught me the value of handmade goods that were created with skill, love and creativity. This craftsmanship was part of my heritage and passed down from generation to generation. Even though fashion was very restricted in Albania at the time, I was exposed to fashion trends from Italy and other surrounding countries by observing visitors and tourists who traveled to my town. They were adorned with outfits that were very colorful, shapely and made of a variety of fabrics and patterns. I longed for the day I could design and create quality, handmade dresses with a modern and feminine sensibility.

2. What does fashion mean to you?
Fashion for me is a way for women to express themselves, to define their identity and to show others what is unique about them. Now that "fast fashion" is all the rage, I find women are wanting a return to garments that are classic, feminine and well-made of quality materials. That is why my goal is to reinterpret the classic feminine dress giving it a new life through the art of handmade knits.

3. Where do you draw inspiration from when it comes to your designs?
The inspiration for the feminine and classic yet sensual designs I create comes from gathering fashion trends from around the world, while keeping in mind the designers who have come before me like Carolina Herrera and Christian Dior. The inspiration for creating quality handmade works of art comes from the craftsmanship exhibited by my grandmother who continues to hand knit and crochet to this day.

4. How did it feel to have your collection shown at OC Fashion Week?
I was honored to be chosen as one of a handful of designers to represent Orange County fashion. I was excited to showcase my couture designs to a local audience and was encouraged by the rave reviews I received. I think it is a validation that people truly appreciate handmade couture that is also wearable from day to night for many occasions.

5. Where would you like to be in 5 years?
My goal is to reach a larger audience of women worldwide by selling through boutiques and department stores globally. My experience with OC Fashion Week has been so positive that I look to continue displaying my line at more and more major Fashion Events. Wherever I end up in 5 years I know that I will continue to promote the art of hand knit and hand crocheted couture.
Photo credit MYOMedia.co
---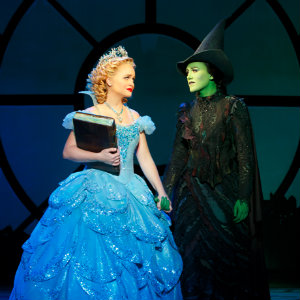 02.29.16
Segerstrom Center for the Arts has been infiltrated with flying monkeys, witchcraft, and "Wicked" good fun. Greer's Girl Kelley Moody was there for the load in of the show to see how they make the magic. You can watch here.
Wicked will be at the Center until March 6, and tickets can be purchased online.
---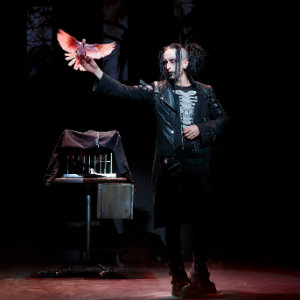 02.04.16
By Kelley Moody
Segerstrom Center for the Arts is one of 45 stops for the brilliant best-selling magic show, "The Illusionists – Live From Broadway." A cast of 7—the manipulator, anti-conjuror, trickster, escapologist, inventor, weapon master, and deceptionist—perform death-defying deception, disappearing acts, and wild stunts. They say seeing is believing, but even the shrewdest eye will overlook any slip of hand with these magic stars.
Audiences are left with gaping mouths and rousing applause with each electrified act of "The Illusionists – Live From Broadway." Some lucky fans were even selected to join the illusionists on stage, becoming a part of the razzle-dazzle of the show.
While this may not be a traditional musical or play production that is typically found at Segerstrom, the smoke and mirrors of "The Illusionists – Live From Broadway" fill the house with laughter and awe. This magic show is nothing like anything you've seen before.
"The Illusionists – Live From Broadway" features world-renowned talent including Yu Ho-Jin, the 2014 "Magician of the Year," by Academy of Magical Arts, and other international talents like Andrew Basso, the only person in the world to perform Houdini's famous Water Torture Cell with full visibility.
This magnetic show is produced by Simon Painter, Tim Lawson and MagicSpace Entertainment.
---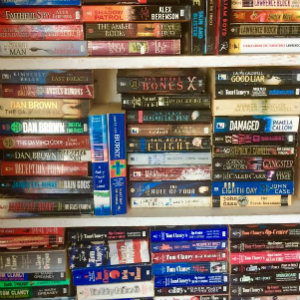 01.12.16
By Mimi Ngo
In the age of technology, reading books has become a rarity for some. For those who crave the page turning experience, note-writing and highlighting in your book, Books on Broadway in Costa Mesa is a great place to get your fix.
In this cozy store, you'll be greeted by a very hospitable Sharon who is ready to answer any questions or offer book suggestions. You'll find books of all genres, especially a heavy collection of romance novels. These books range from new to recycled and gently used. They also offer a book trade-in program.
All customers receive a loyalty stamp card to reward you for every book purchase which will keep you coming back to add more titles to your collection.
Right now, you can take $5 off any purchase of $15 before tax. (Cannot be combined with store credit.)
Give the gift of a good read or treat yourself to a trip to Books on Broadway!
143 Broadway in Costa Mesa. 949.645.0529.
---
More Greer's Girls