Greer's Blog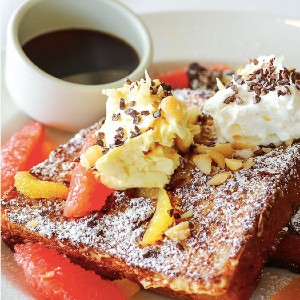 Easter Celebration at Beloved Mexican Restaurants
04.01.21
Three beloved Mexican restaurants are planning wonderful Easter celebrations with limited indoor, outdoor, and takeaway options for the entire family on Sunday, April 4.
Las Brisas | Laguna Beach
Las Brisas, the iconic cliffside restaurant with scaping views of the Laguna Beach coastline, will offer a three-course dine-in only Easter Brunch for $72 per person from 8 a.m. to 3 p.m. on their patio and extended outdoor dining area. Reservations can be made online or over the phone. There will also be a kid's menu available for those 12 and under.
Menu options include:
To start: fresh seasonal fruit and lemon poppyseed cake
First Course: Smoked Salmon Tostada with crema, capers, and pickled onion
Corn Mousse Tostada with cilantro and lime
Spicy Tuna Tostada with avocado mousse and Fresno chile
Main Course:
Crab Scramble with scallions, crème fraiche, and fresh corn tortillas
Steak and Lobster Enchiladas with guajillo sauce, tomatillo sauce, rice, and beans
French Toast with berries, coco nibs, macadamia nuts, and citrus butter
Lobster Benedict (+$10) with two poached eggs, hollandaise sauce, and crispy potatoes
Huevos Rancheros with two eggs, guajillo sauce, black beans, and cotija cheese
Roasted Chicken with crispy potatoes, roasted garlic, and cilantro crema
Lamb Chops (+$10) with roasted carrots, chipotle, and agave glaze
Prime Rib with mole potato purée and charred scallions
Dessert: Tres Leches Cake with strawberries, Traditional Flan, Chocolate Swirl Cheesecake
361 Cliff Drive in Laguna Beach. 949.497.5434
SOL Mexican Cocina | Playa Vista & Newport Beach
The popular Baja-inspired restaurant will offer its beloved Weekend Brunch on Saturday and Sunday from 9 a.m. to 2 p.m. for those seeking to spend time with friends and family for Easter—whether at home or at SOL for limited indoor and outdoor patio dining. Brunch highlights include:
Crab & Shrimp Benedicto ($20) comes with two crisp-fried crab & shrimp cakes topped with poached eggs, chipotle-orange hollandaise sauce, double-smoked bacon, avocado, and refried black beans
Chorizo & Potato Scramble ($14) includes diced red potatoes, onions, garlic chorizo, fresh spinach, tomatoes, and scrambled eggs topped with queso fresco and smoky crema
Souffle Carlotta ($14) is a rich and creamy butter-sautéed bread pudding spiked with Patròn Citronge and lemon zest and drizzled with agave syrup, topped with mango, berries, vanilla whipped cream, almonds, and powdered sugar
SOL's Bloody Mary ($11) – housemade Bloody Mary made with Tito's Vodka
251 Pacific Coast Hwy, Newport Beach. 949.675.9800
Solita Tacos | Valencia & Huntington Beach
Solita celebrates great food, dynamite margaritas, and Southern California's laid-back lifestyle. For an easygoing Easter weekend, Solita will be offering its popular Weekend Brunch on Saturday and Sunday from 9 a.m. to 2 p.m., available for takeaway or delivery.
Brunch Potato Nachos ($12.50) includes a platter of fried breakfast potatoes, onions, and Ranchera salsa, topped with melted cheeses, chopped bacon or chorizo, crema, and salsa
Huevos Rancheros ($12.75) comes with two corn tortillas, refried beans, two fried or scrambled eggs, Ranchera salsa, melted cheese, avocado and cotixa cheese, served with one side
Berry Cinnamon Bread Pudding ($9) comes with brown sugar, fresh berries, and Ceylon cinnamon served warm with a drizzle of agave syrup, brown sugar sour cream sauce, and a dollop of whipped cream
Rainbow Mimosa ($5.50) – sparkling wine with your choice of watermelon, guava, mango, strawberry, pomegranate, or pineapple
7631 Edinger Ave, Huntington Beach. 714.894.2792
---