Greer's Blog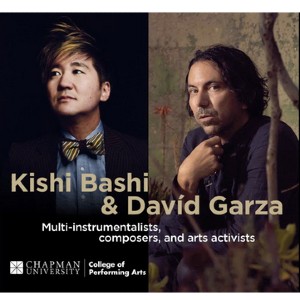 Kishi Bashi & David Garza @THEMUSCO
02.24.21
Revered Japanese-American musician, composer, and singer Kishi Bashi returns to Chapman University on March 3 at 7 p.m. this time online. He is joined by Mexican-American singer-songwriter Davíd Garza. The pair will share their hearts on the powerful topic of incarceration and perform some of the songs they've been inspired to create.

Artists in Response to Incarceration is the 17th @THEMUSCO-Online event since Musco Center launched the series to remain engaged with our audiences in the face of COVID-19 theater closures. The online series expands on the topic of cultural equity, previously advanced pre-Covid through Musco Center's live programming.
Tickets and more information here.
Musco Center for the Arts is at 415 North Glassell in Orange.
---