20qs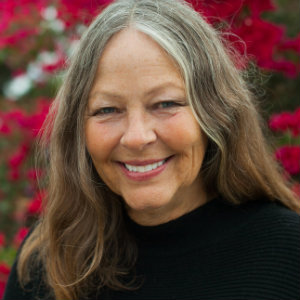 Linda Sadeghi
01.08.18
Linda Sadeghi, the partner in LAB Holding, an acronym for "Little American Business" since 1991, with husband Shaheen, is responsible for revolutionizing the way we shop, socialize, dine and enjoy living in Orange County. They've also given life to emerging entrepreneurs at their commercial communities such as the LAB Anti-Mall, The CAMP eco-retail campus, the Anaheim Packing District, Center Street Anaheim and the historic Casino in San Clemente.
I've been following and writing about their retail adventures since they first opened the LAB in 1993 in Costa Mesa. I was thrilled earlier this week to get in touch with Linda and find out about new projects they have in the works in Balboa, Anaheim, Costa Mesa, and Garden Grove.
1. How did you and your husband, Shaheen first get started in commercial real estate and was your vision?
Real estate was our "hobby" while we were both in the apparel industry. During our first mid-life crisis (turning 40!), we decided the "hobby" was more fun than the day job. We started by buying a dumpy house in Pasadena and renovating on the weekend.

2. It can be challenging to work with a spouse, what would be your advice to someone considering it?
Take your own car to work. Don't carpool.

3. How do you feel about retail today? How has it changed since you first started out?
As Shaheen would tell you, retail is "dead". America has "grown up" in a sense and is oversaturated and burned out by commercialism. We are now looking (as the Europeans before us) for socialization and experiences - memory making. Non-tangibles.

4. We know you best from the Lab Anti-Mall and the CAMP in Costa Mesa, as well as The Packing House in Anaheim, but there's so much more going on with LAB Holding, what are you most excited about?
Excited about residential components on the horizon (the BARN project in Anaheim, the PLANT project in Costa Mesa) and the challenge of doing something unique where people would love where they live.
5.Tell us about your project in Garden Grove?
Garden Grove will be so amazing. The working title of the project is "Cottage Industries"--the canvas for this community project is several individual homes which we are restoring and entitling as individual "little American businesses". There are large yards and mature trees - so much to work with, including an established community garden.

6. What does a typical day look like?
There is no typical day - we joke that we'd make the very best reality show you've ever seen. Sample Episode: We had to buy an empty alley in Anaheim in order to access our property in development - how do explain to the bank you're buying an alley? We bought a trolley for guest transport and found out the CA Highway Patrol is the governing body although we will never drive it on a highway - oyveh! We're trying to entitle the Balboa Theater into a music venue - there's not even a floor in there - it's sand!! How do you tell a music promoter "trust me!" That's a "typical" day. Oh, and half the staff has the flu.

7.What are your biggest challenges?
Time management.

8. Where do you find inspiration?
Travel.

9. What do you do to relax?
Travel. And walk the dog (Al Pugcino).

10. What is your favorite vacation spot?
Mine would be Bali - Shaheen would most likely be in Bhutan.

11. What are you most proud of?
Our three sons. So far a work well done.

12. Where is home today?
Laguna Beach.

13. If you could get up and relocate to anywhere else, where would that be?
That's under discussion.

14. Do you have a favorite restaurant in OC?
I'm addicted to Adya and Mangal in Anaheim - Thai Bros. in Laguna. Vitaly, Memphis in Costa Mesa. Of course, we're foodies. There are dozens of favorites, ever-changing.

15. What advice would you give a young person who was interested in doing something similar to what you do--preserving and renovating a property to make it appealing to generations.
Go for it. It's so rewarding when you unravel the history and stories behind a structure and you can repurpose it for today. But have a strong stomach. Government is a dark beast -lol - making your path as convoluted as possible, it seems.

16. What's next on your "to do" list?
Ask our fearless leader, Shaheen.
17. Cause that you're most interested/involved in?
Local family-related causes - OCFJC and SOS as examples.

18. What was the best day of your life?
Finding out we were pregnant (at 42!) after giving up after so many years. Miracles!

19. What's your biggest fear?
Running out of time.

20. The secret most people don't know about you?
I can type 90 wpm. But nobody even knows what that means! Lol.
---