Greer's Blog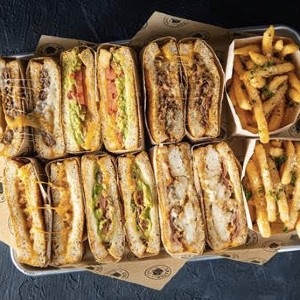 National Grilled Cheese Day at Grater Grilled Cheese
04.12.21
Join the gourmet grilled cheese destination Grater Grilled Cheese for decadent sandwiches, irresistible deals, and a chance to win an ultimate prize on National Grilled Cheese Day on Monday, April 12.
Celebrate all month long with the Cheese Wheel of Fortune, available at all locations during select weekends. Spin and win prizes including free grilled cheese sandwiches, free fries, 10% off discounts, and more! The Cheese Wheel will be set up at the Irvine location beginning April 16-18, followed by Huntington Beach on April 23-25. Grilled cheese aficionados can also put their skills to the test virtually and unlock specialty promo codes with weekly Cheesy Trivia on the Grater Grilled Cheese Instagram.
Make sure to head in on April 12 for National Grilled Cheese Day where the first 50 customers will receive a grate coupon, and one lucky Golden Ticket winner will win one free grilled cheese per month for a full year!
Grater Grilled Cheese Irvine is located at 6628 Irvine Center Drive, Irvine.
Grater Grilled Cheese Huntington Beach is located at 120 Fifth Street, Huntington Beach.
---