Greer's Blog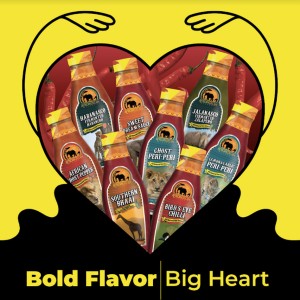 OC Based African Dream Foods
04.13.21
OC based African Dream Foods offers an exciting variety of sauces, seasonings and salts that will directly benefit conservation efforts in Africa. The products are also available now on Walmart.com and are coming soon to Amazon Prime.
The brand is presently offering a variety of 12 flavors, which include sauces, salts and seasonings sold individually and in variety-pack gift boxes.
Last month African Dream Foods teased their exciting new brand of sauces, salts and spices inspired by the culture and flavors of Africa. With distribution operations are in Orange County, all products are developed and imported from South Africa using all-natural ingredients sourced from small farms. For all sales from their web store moving forward, partial proceeds from all products will benefit conservation efforts and organizations in South Africa. Partner organizations helping conservation work include Wild Shots Outreach and Paws Trails.
African Dream Foods offers 8 sauces, 3 spicy salts and a smoky seasoning. Their sauce flavors include a Bird's Eye Chilli, Ghost Peri-Peri, Habanasco - Fermented Habanero, Sweet Dream Sauce, Southern Braai BBQ, Jalanasco - Fermented Jalapeno, Lemon & Garlic Peri-Peri and African Ghost Pepper. Salt and seasoning offerings include a Habanero, Ghost Pepper or Smoked Chipotle Salt and their unique Safari Smoke Seasoning. The spicy salts and seasonings come in convenient grinder bottles.
African Dream Foods is a project developed from the various passions of entrepreneur David Schmunk. His curiosity to see and experience new things ultimately brought him to South Africa — where a new journey and the love affair with the beauty, vitality, culture, people, scenery, and flavors of the country began. David wanted to create a business that combined his passions for travel, food, hot sauce, and spices with Africa, photography, and wildlife conservation.
---