Greer's Blog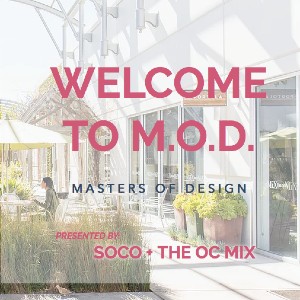 SOCO's M.O.D. (Masters of Design)
04.09.21
SOCO's all new mini-series is here: SOCO's Masters of Design! (or M.O.D. Series, for short). SOCO, Southern California's destination for interior design inspiration, brings you a new design resource, Masters of Design.
It's SOCO's very own spin on the celebrated MasterClass series that is relevant to all audiences – perfect for seasoned designers, design interested consumers, and anyone else who enjoys the luxuries of the home! Episodes include home tours from OC's top interior designers, tips & tricks on how to achieve the latest design trends in your own home, the hottest new products, showroom tours, and so much more.
You can watch the first two episodes streaming online now at SOCOMastersofDesign.com, and subscribe to be notified when new episodes air.
---