Greer's Blog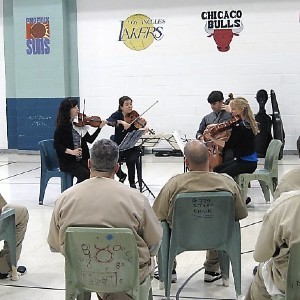 Soka Performing Arts Center Presents Music As A Healing Balm
04.13.21
Soka Performing Arts Center presents its first event in the Manager's Choice Series, a series designed and directed by General Manager Renee Bodie to introduce or expand upon musicians, acousticians, and others who are involved in projects that take place outside the traditional performance space.
On Tuesday, April 13 at 7:30 (PDT), Renee Bodie speaks with Andrew Janss, founding cellist for the acclaimed Escher Quartet, current cellist for Break of Reality, about Project: Music Heals Us, the non-profit organization he co-founded and serves as Executive Director. The organization, since its founding in 2014, has presented over 1,000 free concerts and educational programs in hospitals, correctional facilities, shelters and refugee centers.
The discussion will also delve into the Vital Sounds Initiative, the organization's response to the COVID-19 pandemic, how world-renowned cellist Yo-Yo Ma became involved, and the profound impact the music has on the people hearing it and the musicians performing the concerts.
"I can personally testify that when we're looking for meaning and purpose at a time when many of the usual avenues of expression are not open for us to explore [...] this is actually one of the best things one can do as a musician during this crucial time when people need you."
— YO-YO MA
Janss will also discuss the upcoming Yamaha documentary film highlighting Project: Music Heals Us and the importance and ability of music to bring people together and provide healing for those in need.
A question and answer session will follow the interview.
The event is FREE but Registration is required on Zoom.
---