Blog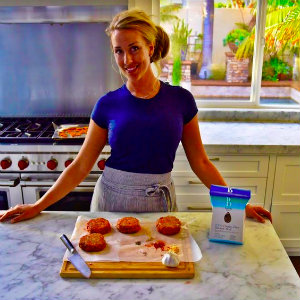 Barely Bread, 100% Grain-Free Bread
06.26.17
If you love bread, but can't handle gluten, there's Barely Bread. The entire line of Barely Bread is slow-baked without grain, gluten, or guilt, Barely Bread is high in fiber and protein, and low in carbs and sugar.
Barely Bread replaces wheat with a blend of almond, seed, and coconut flours, for a perfect mix of health benefits, texture and taste. You can choose from 100% grain-free artisan loaves, rolls/buns, bagels, and baguettes available online and carried in over 500 retailers nationwide including select Whole Foods.
OC based personal trainer and wellness coach, Rachele Marsh (pictured above) of Curated Wellness highly recommends Barely Bread to her clients.
Barely Bread is available through MilkandEggs.com which delivers to OC. You can request your favorite store to carry it, too.
---