20qs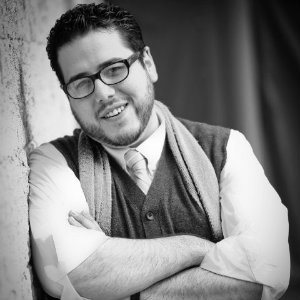 The Foodie to Follow, Bobby Navarro at 100Eats
02.20.18
1. Where did you grow up?
I grew up in Garden Grove. My family has lived in the same house since I was born and my extended family lives in the area so it was perfect growing up.

2. Who had the biggest influence on your life?
There has been many influences on my life, people who I can specifically identify pivoted my career and my story in new and promising directions. Like Amar Santana, who encouraged me to find my voice through what I was doing at 100eats and early on encouraged me to continue to explore other restaurants and always trusted and pushed me to be better. Lee Healy who I met through South Coast Plaza, looped me into the people that first shared my story and helped me ignite what is now the company that defines me. But when I think about myself, from personality to mannerisms, to character, I would say my mother had the biggest impact on me. Our unique but similar laughs scratch the surface of what she has ingrained in me, along with a passion for discovery, a fearlessness to be different, and the balance of being kind and strong.

3. How did you become interested in the restaurant industry?
I had an OpenTable account as a teenager. Our highschool had "off-campus" lunch and right across it at the time was Wolfgang Puck Cafe. I originally signed up for OpenTable because of the point system and the ability to book a lunch rez, but booking key times for more points encouraged me to explore more places which led to my love for fine dining. Growing up we had a busy family and school schedule so often we had microwavable dinners or boil in a bag rice because it was quick and easy, most of my knowledge and love for restaurants didn't develop till high school.

4. Are you a good cook?
After working at a cafe on our High School property, I was hired at Olive Garden and worked as a server for years. I quickly became a trainer and was more often doing classes to train new employees than I was serving tables, I had dreams of being a manager but lacked cooking experience, so i signed up for culinary school. After a year of culinary school, I built enough credibility to go to work in a fine dining restaurant as a server, but I learned I couldn't ever be a professional cook. Too impatient when hungry. So I do know how to cook, and I can definitely tell when something isn't cooked appropriately, but I don't cook too often, I would much rather eat out.

5, Do you have a specialty?
My family would say my specialty is the mashed potatoes I make during all of our holiday seasons.

6. How did 100 Eats originate?
I don't like not continuing to learn. I couldn't get the classes that i needed in college because they didn't offer them every semester so everytime that happened I always picked up a new "project." One project was to study as pass my sommelier test, which I did in San Francisco just before my 22nd Birthday. 100eats in 100 days was the goal, to visit as many fine dining "top 100 restaurants in LA" and "top 50 restaurants in OC" as awarded by Modern Luxury. Most of these places were tasting menu driven, so on my one to two days off from my two restaurant jobs working at least 60 hours a week; I would visit seven restaurants a week for 100 days. I had mostly tasting menus and ended at Urasawa which is arguably one of the most expensive sushi tastings in LA and definitely one of the hardest to get into. I wanted to try everything so I did 100eats again a second time, going to more "hype-worthy" restaurants with high Yelp ratings. After people I didn't know were following my adventures, it became a beast of its own.

7. Tell us about your collaboration with FoodBeast.
Event planning and promotion were how I was able to move from just photo journaling to a career. I began throwing events because I wanted to be able to showcase all of the talent in the bar and restaurant community that I loved and was passionate about. I also wanted to raise money for a cause I believed in and eventually turned that into a scholarship fund and nonprofit that we created that works separately from 100eats called Inspire Artistic Minds. After years of producing our own events and events for other companies, We opened offices in Santa Ana where Foodbeast also holds their office, and after inviting them to an event of mine, we came together to see how we could collaborate together on how to bring internet food to real life.

8. What projects are you working on right now and how many events are you working on this year?
Right now we are working with Foodbeast on a noodle event for Nissin Cup Noodles and producing it in Oakland, CA. Foodbeast and 100eats are also working on an activation in Orlando with Coca Cola's Hubert's Lemonade brand for some food and drink collaborations. We typically do about 3-4 events a year with Foodbeast and 100eats still works on a restaurant, food hall, and shopping center PR, Marketing, Paid Media, and social strategies working on more food products and larger restaurant chains in the near future.

9. How often are you traveling for your career?
From October 2016 - November 2017 I was averaging 2-3 weeks of travel every month. Event research is a huge part of what we do because it is the space we are in, and sometimes campaigns take us all over the country. Our partnership with Foodbeast has brought us new opportunities while also allowing them to expand and get logistic boots on the ground in different areas to help implement campaign goals without having to take their core team away from day to day.

10. What does a typical day look like?
Meetings and emails. Driving to clients or to meet with potential clients is a big part of my day. But making time to visit new restaurant hot spots or support other business owners and PR companies is an important part of what we do, so I definitely make time for that whenever possible. Our team is smart and strong and handles a lot of the daily movement of the brands we represent, and Skyler is my right hand for my 100eats business, and there is rarely a day that goes by that we don't connect for work, or as friends.

11 What are you most proud of?
I am most proud of the lives and people that we have connected with and impacted. I was a nerd in a lot of ways growing up, accepted by some, but not by all, and never felt truly myself till I created something like 100eats that defined me. Now with 100eats, Inspire Artistic Minds, and the event production company we own along with Foodbeast, there is so much impact we have on what we do, the businesses we promote, the scholarships we give, and the people we work with every day.

12. What are your challenges?
This is probably already a saying somewhere, but I heard it first by Jeffrey Best, the owner of Habana and Mesa, "My life is a struggle of trying to constantly find the balance of art and commerce." Jeffrey is truly an artistic mastermind creating one of the most beautiful restaurants without an ocean view in Orange County and constantly looks at the whole experience versus any one part. And I feel with each of the businesses I run, there is a constant balance of where you want to be more artistic and more unique, but you also need to find ways to make sure that makes financial sense for a company you run, a company of people that rely on you to be successful.

13, What's next on your to-do list?
Through Foodbeast we have gained a lot of experience working with food brands, restaurant chains, and shopping centers, so as 100eats we want to take our experience there and help those brands and offer the services we offer to our food hall and restaurant clients we do now. There is room to be creative, room to market wisely, and a space to be artistic in your marketing and we want to help brands large and small make those choices.

14. Do you have any pet peeves?
Yes, a lot. One of the ones that strike me the hardest is people that spell other people's names incorrectly. I try my hardest to spell people's names correctly, especially when it is clearly in another email, but I think addressing people appropriately is a sign of respect and is important when building new relationships.

15. What cause are you most interested in?
I think working people in artistic industries are some of the most underserved and deserving people in the country. Typically they are the least paid individuals and can't afford any external training or experience to help them grow. We are working through our scholarship program and our programmatic efforts to support artistic industries, with a focus on hospitality, to be able to obtain their experiential or educational goals, especially for the truly dedicated. There is a lot of financial support for young people, early college years, to fund dreams that they think they have, and statistically, they come out of those programs fully funded but not using the degree or education that was paid for through the scholarship. Our goal is to find the people that have found their artistic calling and passion and want to continue to grow by exploring the industry in new ways and being the leaders of their home community.

16. Where do you see yourself in five years?
I want to be a property owner, a commercial property dedicated to the reinvention of experiences, expanding the 100eats business to encompass more food brands, retail centers, and restaurant chains, and giving out more scholarship and creating artistic programing through Inspire Artistic Minds to support the awareness and growth of the artistic community.

17. What do you do to relax?
I love people watching in unique places. Working or surfing Facebook at theme parks and in hotel lobbies is super relaxing to me. I love being in creative and unique spaces and watching the smiles on people faces as they are transported through new experiences.

18. Do you have a favorite vacation spot?
Palm Springs and Las Vegas are the only two cities that I find myself escaping to whenever I want a day to explore and relax. I tend to plan to visit new places as often as possible, discovering new cultures and event experiences is what I look forward to when I have time for a vacation.

19. If you had to choose a different career, what would that be?
My high school was a performing art high school. I was there and studied vocal performance and did a lot in musical theatre and as an operatic tenor. If I weren't doing what I love and am doing now, I probably would have done something in performance or theatre arts.

20. A secret most people don't know about you.
I never graduated from any of the colleges I went to, I got swept up into work life, and lucky for me found my own way to learn that worked best for me.
---