Blog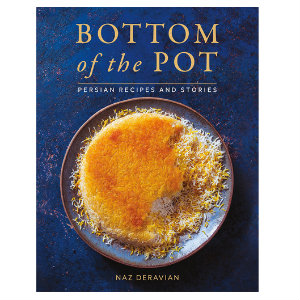 Bottom of The POt, Persian Recipes and Stories
09.14.18
LA's award-winning writer and Persian food expert Naz Deravian debuts Bottom of the Pot, Persian Recipes and Stories on September 18 that introduces the vibrant smells and flavor of Persian cooking, adapted for an American home kitchen. If you love Persian cuisine, I highly recommend this cookbook. It has beautiful photographs, interesting and entertaining stories about her family, food, neighborhood and heritage. The recipes are easy to follow and you can enjoy some of your favorite Persian dishes and discover new ones at home.
Here's a little back story about Naz: At eight years old, she fled Iran with her family during the height of the 1979 Iranian Revolution and the hostage crisis. Over the following decades, she moved from Italy to Canada to the United States, but she always carried with her the family traditions and recipes—steaming pomegranate and walnut chicken, barley and lentil soup, and tahdig, the crispy, golden jewels of rice that form a crust at the bottom of the pot—and adapted them to her new home.
Bottom of the Pot, is a celebration of Iran's culinary heritage. From the Deravian family's journey from Tehran to Vancouver to the varied political, cultural, and geographic forces at play across the Persian table, the recipes and stories in this book lay out the multi-hued canvas of a Persian meal and explore the meaning of home.
You can preorder the book here and meet her at a launch event and signing on Now Serving LA Sept. 18 at 7 p.m.
---