Greer's Blog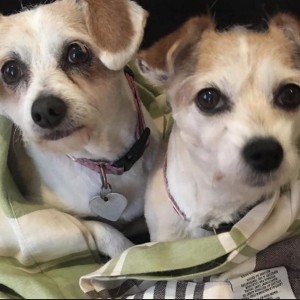 Dogs Dining Out Restaurant & Cocktail Week in Long Beach – April 1-15
03.31.21
Dine Out Long Beach, Restaurant Week & Cocktail Week, the event that has put Long Beach's dining scene on the culinary map, gets underway April 1-15 with more than 60 participating restaurants including plenty of "Dine & Dog" destinations to graze with your pooch. For a complete list of dog-friendly restaurants, visit dineoutlongbeach.com.
"It doesn't get more dog-friendly than Long Beach," said Elizabeth Borsting, founder of Dine Out Long Beach, Restaurant & Cocktail Week. "Our annual Restaurant and Cocktail Week is a great time to visit Long Beach with your pup, take advantage of the value-oriented menus from some 60 restaurants citywide, and make some time to play fetch in the sand after a great meal. Or skipper an electric boat at London Boat Rentals and set sail with your pooch on a Dine + Duffy excursion."
Among those restaurants that welcome dogs are Dogz Restaurant & Bar, The Crooked Duck, Modica's Deli, Riley's Belmont Shore, The Ordinarie, ROE Seafood, and just to name a few.
Dine Out Long Beach puts California's sixth-largest city in the spotlight by offering experiences only found in Long Beach, including:
Dine & Duffy with Your Dog – captain your own Duffy boat with London Boat Rentals offering tasty options for an on-the-water experience.
Belmont Brewing Co. – touted as Long Beach's very first brewery and the oldest operating brewery in Los Angeles County. Long Beach Crude, as thick and dark as it sounds, is a favorite on tap.
The Pike Restaurant & Bar – owned by Chris Reece, former drummer of Social Distortion who a hands-on restaurateur
Salud Juice offers a plant-based only menu.
Dine Out Long Beach, Restaurant & Cocktail Week requires no passes or tickets. Guests simply go to any participating restaurant, ask for the Dine Out Long Beach menu (the regular menu is also available), and enjoy. Special menus range from multi-course meals and chef tasting menus to small plates paired with cocktails and wine as well as shared meals—1 appetizer, 2 entrees, 1 dessert—to enjoy at the restaurant or for take-out. From ocean views to urban rooftop patios and sidewalk settings, there's a backdrop and cuisine for every place and palate.
Menus can be previewed at dineoutlongbeach.com.
---