Greer's Girls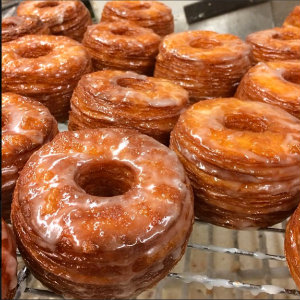 Donut Heaven in Orange
02.14.14
By Kelley Moody
DK's Donuts off Chapman Ave keeps visitors happy 24/7 with incredibly low prices and delectable baked goods. Each item has a dainty design looking just as great as it tastes. This quick stop has a friendly staff and speedy service providing doughnuts, bagels, and more!
DK's is best known for their version of the cronut: a crescent glazed over with nutella and filled with fresh strawberries. This delicious treat has attracted audiences to Orange all the way from San Diego. Red velvet donuts are also now on the popularity rise.
Open 24 hours. Cash Only. 3744 E Chapman Ave. in Orange. 714.633.5858.
---