Blog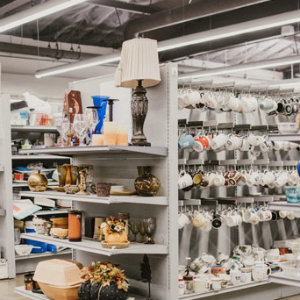 Goodwill Store Coming to Cypress
01.18.19
Goodwill of Orange County will open its 25th thrift store in Cypress on Friday, Jan. 18.
The 13,000 square-foot store, located next to Cypress Community College, will showcase Goodwill's popular thrift store shopping experience. Customers can expect a one-of-a-kind selection of clothing for all ages, accessories, housewares and furniture, electronics, sporting goods, and more.
The new Cypress location will also feature Goodwill's first ever drive-thru donation drop-off. The store will utilize the structure set up by the previous tenant and allow donors to simply drive up and a Goodwill attendant will greet and remove items from cars – making donating easy than ever.
The store will also create 25 new job opportunities for the local community. Goodwill is currently accepting applications for a variety of positions. Applicants can apply online or by calling 714.547.6308 ext. 496.
Goodwill's retail outposts generate the revenue needed to operate and provide critical services to Orange County residents who face employment challenges such as physical and intellectual disabilities, homelessness, poverty, and more. Goodwill of Orange County's mission is to provide opportunities for these individuals so they can find a pathway to independence and pride.
The Cypress Goodwill of Orange County store will be located at 6006 Lincoln Ave., in Cypress.
---