Blog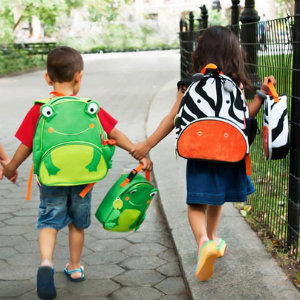 Karina's Backpack Project
07.29.19
Karina Tarsadia, a 14-year-old Orange County native who has been immersed in the art of giving back from an early age has decided to follow her passion and start a movement to foster independence among youth. On Sunday, August 4 from 10 a.m. to 4 p.m., Angel Stadium will proudly host Karina's Backpack Project.
Fueled by a passion to create community connection, the event will provide low-income families with elementary and middle school student supplies, resources and services for a successful school year.
A recent study by Huntington Bank has revealed that the back to school costs of school supplies and uniforms has nearly doubled in the last 10 years. Parents can expect to pay per child in elementary school for one school year $637, while middle school children costs are $941. The price of school supplies remains a challenge for low-income families, and for teachers who often purchase supplies for their classrooms. The goal of Karina's Backpack Project is to ensure every child they work with is equipped with the essential basic tools for success and to see this community event and outreach program grow annually to be able to support more of those in need.
The day of festivities at Angel Stadium will include backpack pick-up, haircuts, grocery distribution, as well as entertainment and performances for the whole family to enjoy.
If you are interested in volunteering, you can learn more and register HERE. If you're interested in donating, you can learn about ways to give at karinasbackpackproject.org. If you're interested in registering your school or organization that serves elementary and or middle school children and would like to gain information about providing backpacks to those you serve, please email Karina's Backpack Project: projectbackpackoc@gmail.com.
"My wish is to contribute to the creation of communities that can make young people independent by equipping them with things they need to be a success." –Karina Tarsadia, Karina's Backpack Project.
---