20qs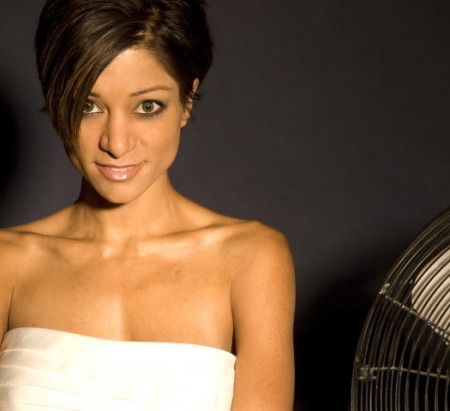 Mona Shah
10.26.09
1.What character in a movie or book do you most identify with?
A character in a book? Portia in Merchant of Venice. On the big screen, it's gotta be a cross between Amelie in, well, "Amelie," and Elle Woods in "Legally Blond." I'll leave it at that.
2. What do you do to relax?
Lately, I've been bowling a lot and I joined the O.C. Pinball League, so I love to play whenever I get the chance. Unfortunately, there aren't very many places with machines in good condition to practice on, but once a month our tournament convenes at someone's house and I can get my fix. I missed almost all of the television shows from the past two decades, so I'm catching up on them now on DVD. Most of all. I like to spend time with my best friend/partner in crime/boyfriend, Paulie.
3. Favorite vacation spot?
This is a trick question, because I live and work in the most beautiful place ever: Laguna Beach. It doesn't get much better than this! When I was younger, I went on the annual family vacation (think Clark Griswold, the Bollywood version), and we went on cruises to Bermuda and Alaska, and toured France, Germany, Switzerland, Austria, England, Italy, Iceland, Denmark, Sweden… man, I wish I could go back and revisit all of those places.

4. Where haven't you been that you're dying to go?
Where do I start? I was lucky to have visited some great places when I worked at the Miss Universe Organization: Cyprus, Botswana, Trinidad & Tobago, Puerto Rico ... but Japan has always fascinated me. I would love to spend some time there.

5. What's your next major goal in life?
My brother and sister-in-law just had a baby girl and it's got me thinking about parenthood…
6. Who had the biggest influence on your life?
My pops. He passed away four years ago. I can go on and on about him, but I think this little tribute to him sums it up.
7. Favorite drink?
I used to be a Diet Coke addict, but these days I'm drawn to Glaceau's vitaminwater 10—green tea is my fave.
8. Favorite restaurants in Orange County?
I'm a restaurant publicist, so there's only one way to answer this question: there are too many to mention (but I do love a good cheese plate).
9. Last major purchase?
Plane tickets! Paul has family in Chicago and I have family in New Jersey, so we've been flying quite a bit.
10. Dumbest investment?
Case-mate recession-proof case.

11. A famous person you would love to meet?
Natalie Portman, Tim Hawkinson, Wes Anderson, Ashwariya Rai.
12. Biggest accomplishment?
Starting Moxxe PR five years ago!
13. What's your biggest fear?
It's a tie between drowning and getting run over.
14. Who is your favorite artist?
I LOVE pop art and Peter Stanick is my fave (he also has the best website e-ver). Oh, and Paulie.
15. If you had to begin a different career, what would you do?
An advertising exec, but in the 60s—like in "Mad Men."
16. Secret most people don't know about you?
I can be shy sometimes.
17. Who is your favorite fictional character?
Jordan Catalano from "My So-Called Life" and Daniel Desario from "Freaks and Geeks."

18. Your biggest extravagance?
Car insurance. Let's just say I've had some bad luck on the road.
19. What's your favorite CD?
R.E.M.: Green. The Beatles: Revolver. Ani DiFranco: Dilate. Pixies: Doolittle.
20. What was the best day in your life?
This is gonna sound super cheesy—there are so many memorable days in my life—but I have to go with the day I met Paul.
---