Blog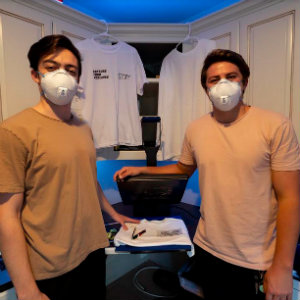 OC Lifestyle Clothing Brand Provides PPE to Front Line Workers
06.24.20
Newport Beach-based STKY, a lifestyle clothing brand found a way to give back to the community during the pandemic. The apparel company donates 100% of its profits to purchase medical-quality disposable protective masks and gloves and deliver the supplies to Southern California's frontline workers in short supply of personal protective gear.

STKY Co-Founders Sawyer Farmer and Nolen Putnam donated 100 medical-quality N95 masks to Orange County Transportation Authority (OCTA) to help further protect coach operators.

Due to international scarcity and high demand, obtaining personal protective equipment, like N95 masks, continues to be a challenge. OCTA has been providing its coach operators with recommended reusable cloth face coverings, gloves and hand sanitizer. The N95 masks help with providing an important additional layer of protection.

In recent weeks STKY has used proceeds from its N95 T-shirt collection to donate more than 500 N95 mask and face shields to hospitals and community clinics in the Southland, including Fountain Valley Regional Hospital in OC and South Central Family Health Center in Los Angeles.

STKY's new N95 T-shirt collection, which is being produced in Sawyer's bedroom/office, is inspired by these very masks they are purchasing with the donations.

The collection is made with 100 percent ultra-soft cotton and available in short and long-sleeve styles. STKY is letting customers choose what price they want to pay for the shirts, with a $15 minimum donation recommended here.
---