Blog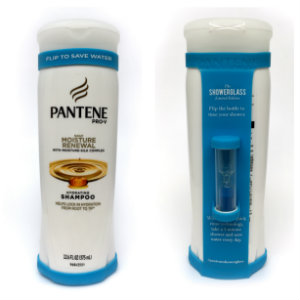 Shorter Showers Made Easy, Pantene's ShowerGlass
12.16.16
We don't normally talk about huge commercial brands, but this one is too good to pass up. In response to California's drought, Pantene introduced The ShowerGlass Limited Edition available now at Vons.
Each bottle of shampoo comes with a five-minute hour glass timer so that you'll better know when you should end your shower. According to SaveOurWater.com, if you take a 5 minute shower instead of a 10 minute shower, you'll be saving between 12.5 - 25 gallons of water per shower. That's substantial! Simply flip over the shampoo bottle with the ShowerGlass and it will time your shower for you.
Pantene's shampoo & conditioner combo work together to help wash hair quickly. The shampoo was designed to lather quickly and rinses out quickly, while the conditioner features fast-acting ingredients that spreads easily across wet hair and instantly rinses out.
You can find a Vons in Orange County here.
---