Blog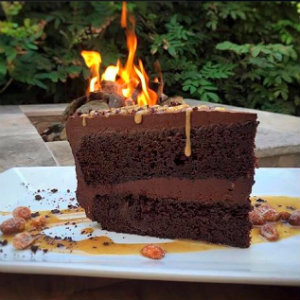 Special Valentine's Menus at Top Eateries
02.09.16
This Valentine's Day, you can treat your loved one to a special dinner at the following top local restaurants. From fine dining, to ocean front options, and one of the highest rated new sushi restaurants in Orange County—here are some perfect places to celebrate your love.
Babette's - Newport Coast
Join Babette's Newport Beach on Sunday, February 14 from 9 a.m. - 9 p.m. as they provide guests with an experience to give them an unforgettable Valentine's Day. They will be featuring their regular offerings as well as a special Valentine's a la carte menu for those looking to enhance their experience. 7962 East Coast Highway in Newport Coast. For reservations, call 949.715.9915.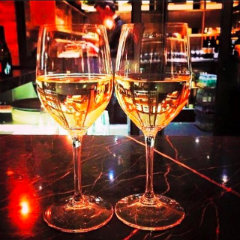 The Winery Restaurant & Wine Bar - Tustin and Newport Beach
The Winery Restaurant & Wine Bar will be hosting a special evening in honor of the Valentine's weekend at both their Tustin and Newport Beach locations on Saturday, February 13 & Sunday, February 14. They will be featuring their special Oh Baby! Prix-Fixe Menu courtesy of Executive Chef Yvon Goetz in place of their regular menu. Prices and menus vary by location. The Newport Beach restaurant's menu is priced at $99 per person while their Tustin restaurant's menu is priced at either $69 or $89 per person. 2647 Park Ave. in Tustin. 714.258.7600 or their 3131 West Coast Highway in Newport Beach 949.999.6622.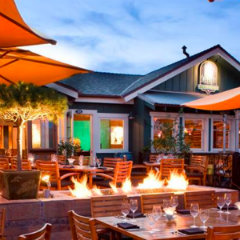 Sapphire Laguna - Laguna Beach
This Valentine's Day, leave the romance to Sapphire Laguna. Join them during regular dinner service on Sunday, February 14 for an evening of incredible food, beautiful sites and a great ambience. Guests can enjoy a delicious 3-Course dinner featuring fresh appetizers, hearty entrees and delectable desserts. The menu is here. 1200 S Coast Hwy #101, Laguna Beach. Reservations are required. To make yours, call 949.715.9888 or email reservation@sapphirellc.com.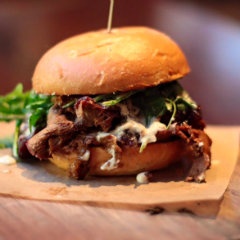 Haven Gastropub - Orange
Join Haven Gastropub on Friday, Feburary 12 through Sunday, February 14 as executive chef Greg Daniels showcases a special 3-course menu for $45 with optional pairings priced at just $15 per guest. Haven prides itself in exhibiting a menu that offers a blend of old world European fare with a modern American twist. 190 S Glassell St., in Orange. 714.221.0680.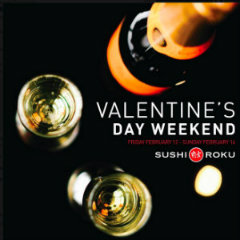 Sushi Roku - Newport Beach
Sushi Roku will be featuring a special couple's menu on Sunday, February 14 priced at $120 including two complimentary glasses of champagne. Head Chef Shin Toyoda prides himself in featuring global ingredients throughout the menu to create a contemporary sushi experience unlike any other in the region. Sushi Roku also features wheat-free dishes for those who lead a gluten-free lifestyle. For reservations, call 949.706.3622.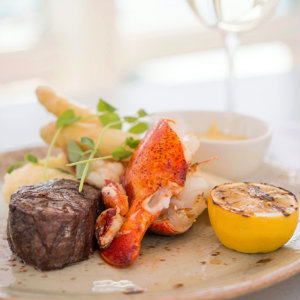 Driftwood Kitchen - Laguna Beach
Executive Chef Rainer Schwarz will play Cupid as he presents a 3-course prix-fixe Valentine's dinner menu on Saturday, February 13th, and Sunday, February 14th from4 p.m. to 9:30 p.m. Driftwood also boasts incredible ocean views. This special menu includes a romantic Champagne toast and is priced at $79 per guest. 619 Sleepy Hollow Ln, Laguna Beach. 949.715.7700.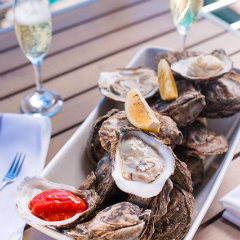 Waterman's Harbor - Dana Point
At Waterman's Harbor Dana Point you can celebrate the most romantic night of the year with stunning views of the Dana Point Harbor, champagne toast, and an incredible 4-course menu prepared by award-winning Chef John Cuevas.. This special Valentines Day Dinner is available for $60. 34661 Golden Lantern St, Dana Point. 949.764.3474.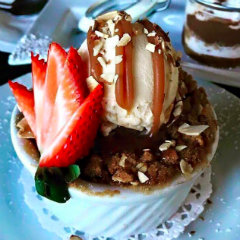 Lucca Caffe - Irvine
Lucca is offering a 4-course menu on Valentine's Day for guests to enjoy Black Canyon Filet Mignon and Shrimp or Pan Roasted Loch Duart Salmon with Lemon Risotto and Bay Scallops for the main course. $73.50 per person, an additional $25 for wine pairings. 6507 Quail Hill Parkway in Irvine. 949.725.1773.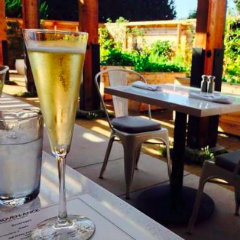 Provenance - Newport Beach
Chef Cathy Pavlos at Provenance is serving up some seriously good eats this Valentine's Day. Lovebirds can enjoy a 5-course prix-fixe menu featuring Lobster Bisque with Bay Shrimp, and Porcini Crusted Black Canyon Filet Mignon, topped with Shrimp, Truffle Potato Mash, Caramelized Onions, Asparagus, Mustard-Cognac Bearnaise poured tableside just to name a few items. $82.50 per person; optional $25 or $40 wine pairing; Gluten Free/Vegetarian options available. 2531 Eastbluff Drive in Newport Beach. 949.718.0477.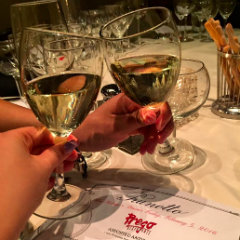 Prego Ristorante - Irvine
At Prego Ristorante on Saturday, February 13th, and Sunday, February 14th, chef Ugo Allesina is offering old world Italian specials, including his famous Ravioli Cuore Mio, delicious Heart-shaped ravioli filled with scallops, shrimp, and lemon-lavender sauce. Additionally, Prego Ristorante's full dinner menu will be available for guests to enjoy. For those looking to extended their celebration, bring that special someone to Prego Ristorante's Valentine's Day 3-Course Brunch. $44.99 per person, bottomless mimosas are available for $15. 18420 Von Karman Ave, Irvine. 949.553.1333.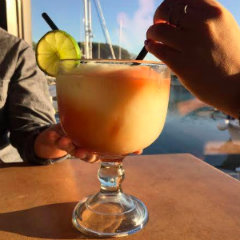 SOL Cocina - Newport Beach
Guests can enjoy Valentine's Dinner Specials at Sol Cocina on Sunday, February 14th. Dinner specials include a 16oz Ribeye Topped with Guajillo sauce and Poblano rings, served with sautéed chorizo potatoes and spinach, and an Almond crusted Baquetta topped with a creamy poblano sauce, served with sautéed green beans and sweet yams. Perfect for a romantic Saturday or Sunday morning, SOL's famous Baja-inspired brunch is available for guests on both Saturday, February 13th and Sunday, February 14th. 251 Pacific Coast Hwy, Newport Beach. 949.675.9800.
---